Digital design
We're user friendly
Good digital design is un-showy: it's intuitive, interactive and responsive. The content's the star.
It takes a lot of effort to make digital experiences effortless. It's worth it because easy to use sites and applications get more repeat visitors, likes and shares—as long as you have something interesting to say.
Our digital design work for Deutsche Bank has included making a home for all the diverse content we continue to create for the #PositiveImpact brand campaign.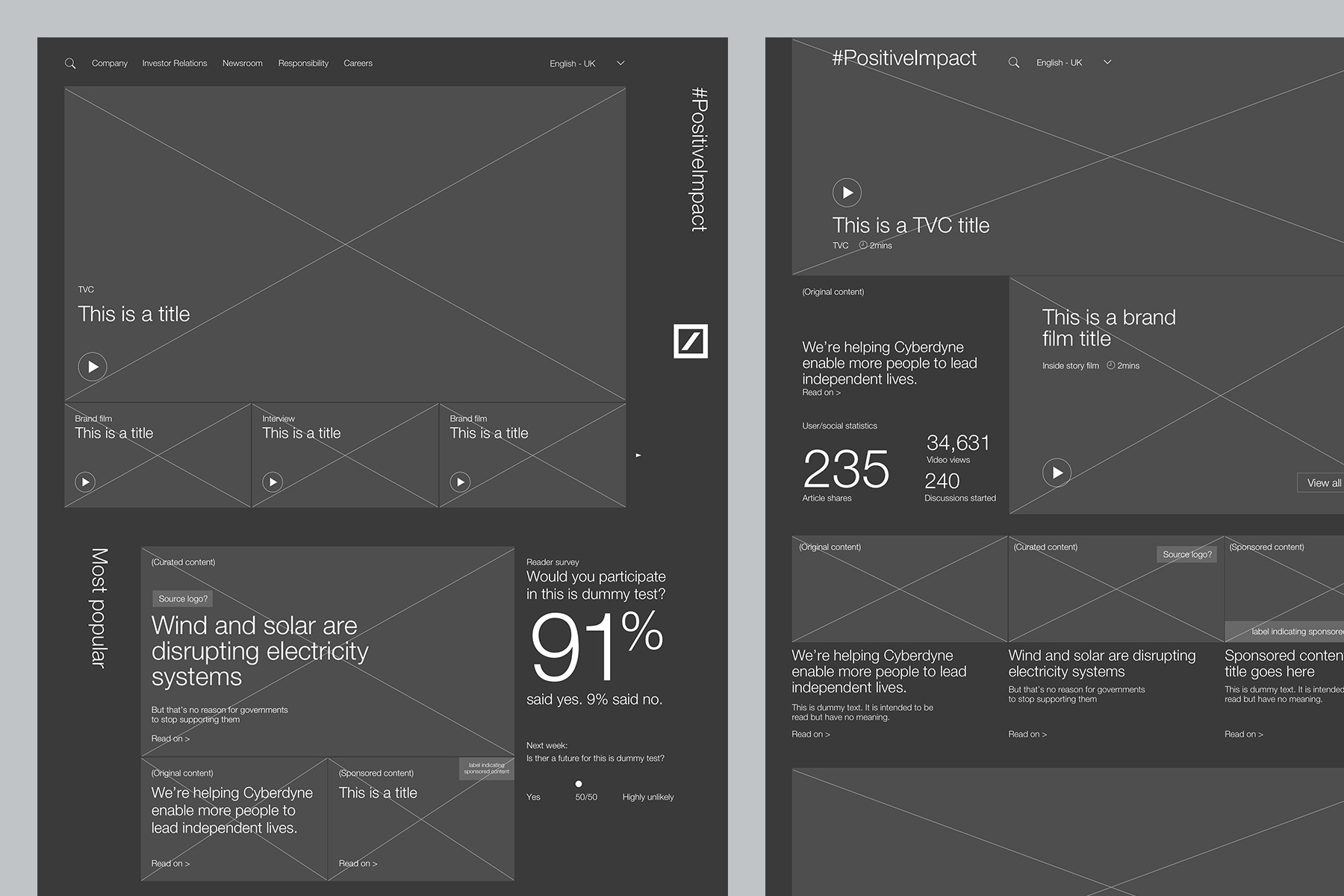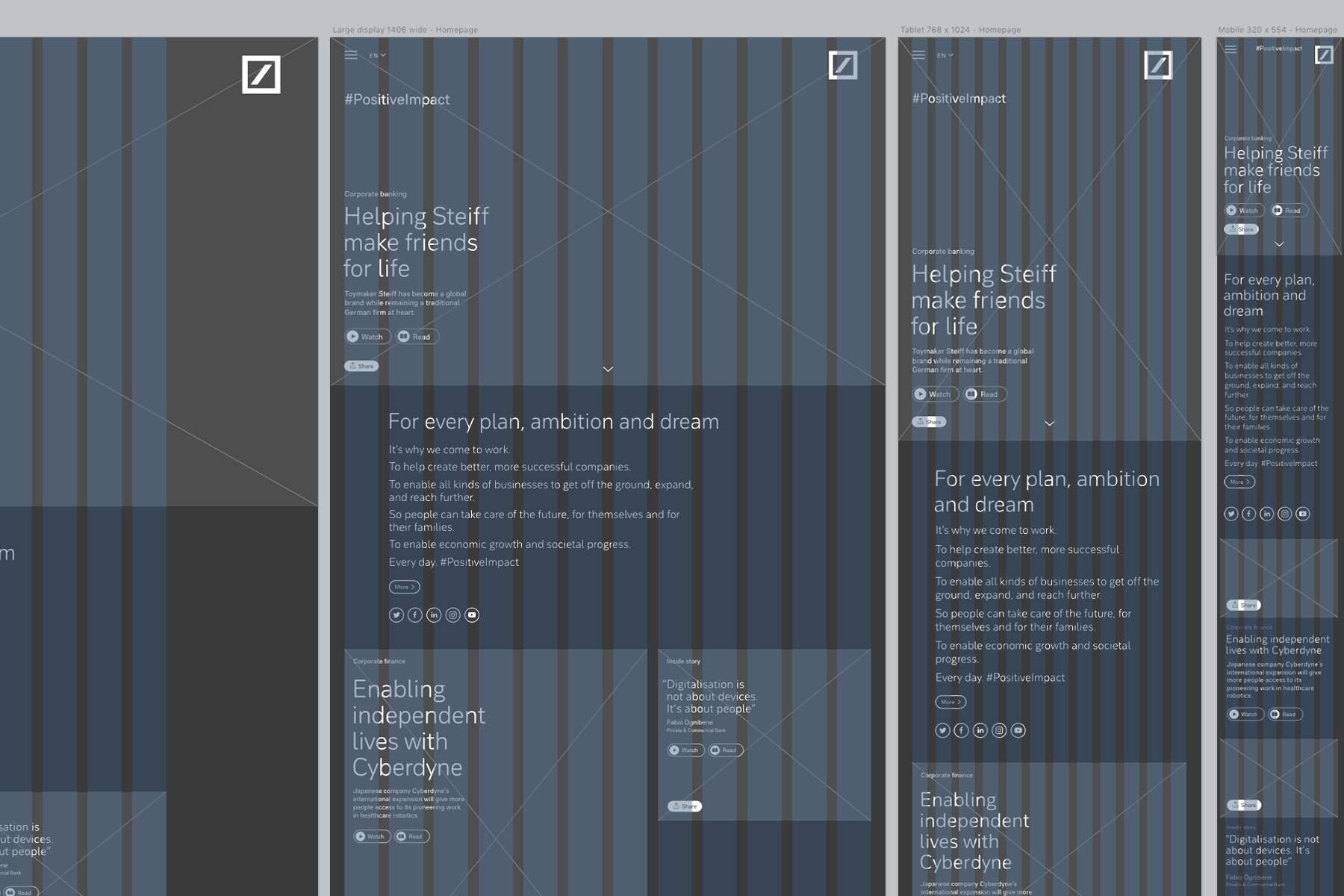 Film, interviews, infographics, curated social media, imagery and copy appear side by side. Our grid-based structure maximises the range of content visible to users and provides the best platform for the nature and attitude of that content.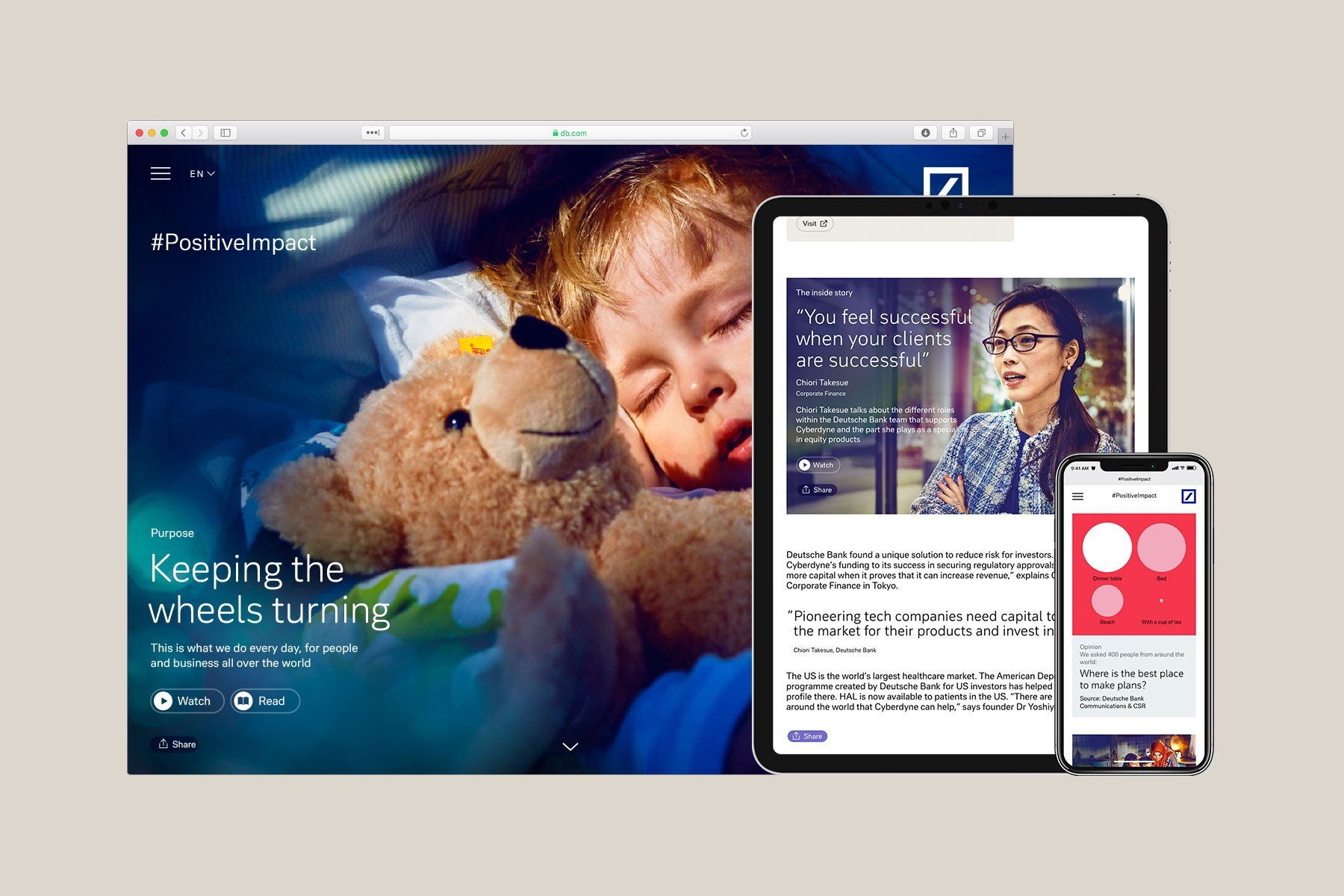 New material is added regularly, so the design needs to be flexible and simple to update. We created a system to fit the content cycle, with stories positioned in lead or supporting roles to keep the home page fresh.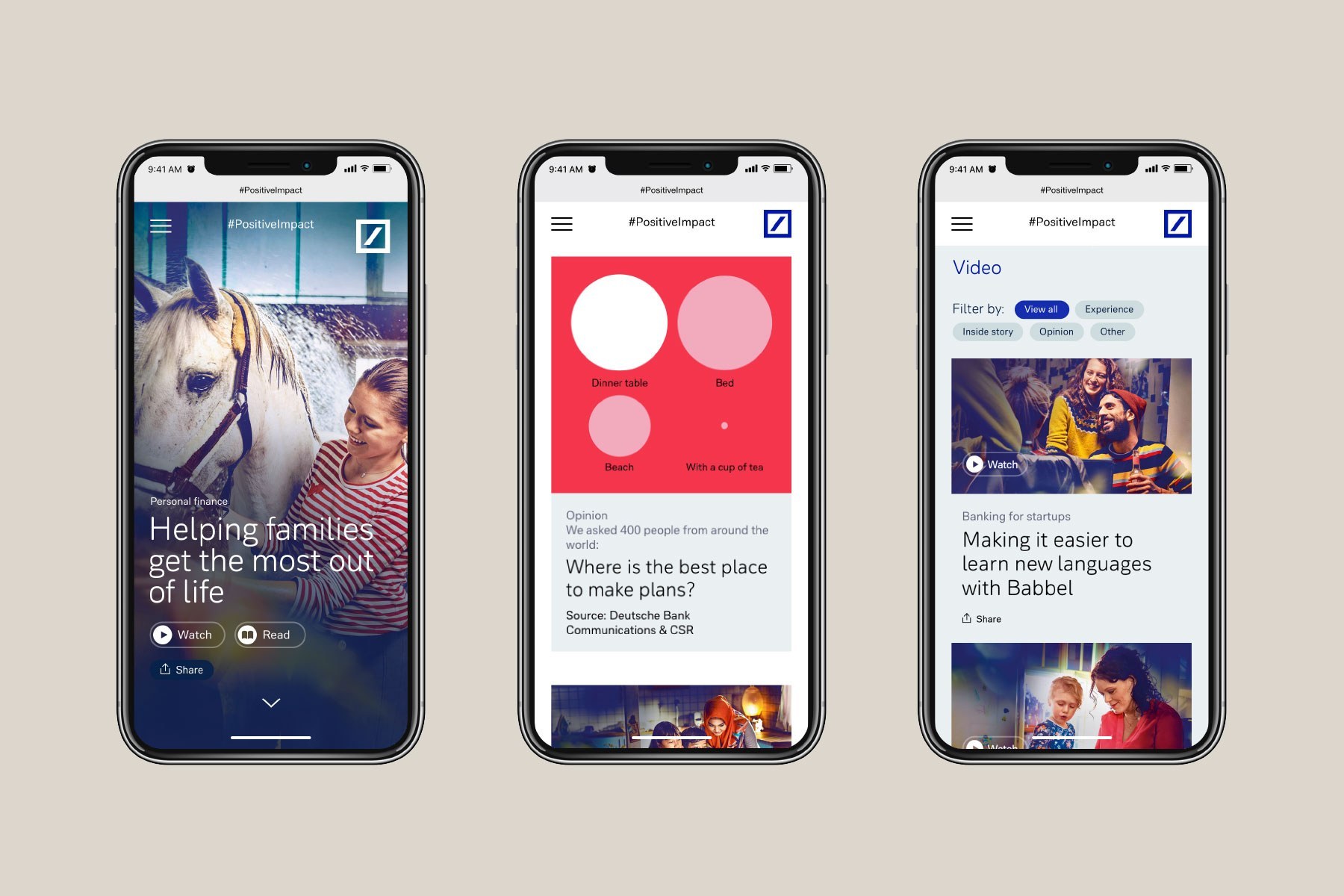 Storytelling in a digital environment is about immediacy and inclusivity. We write all the copy with editorial discipline to help the site appeal to every kind of visitor.
Talk to us about:
Digital design
Website design
Animation
Film