Employee engagement
All together now
It's pretty common for companies to claim their people are their greatest asset. It means a lot more when a company actually demonstrates it, by giving their employees opportunities to do things out of the ordinary.
Deutsche Bank has a workforce of very smart, skilled and motivated people. It has a long running programme of activities that enable those employees to volunteer their skills, make charitable donations, and take time out to work with community partners. More than 25% of employees volunteer and the programme raises millions for charities every year.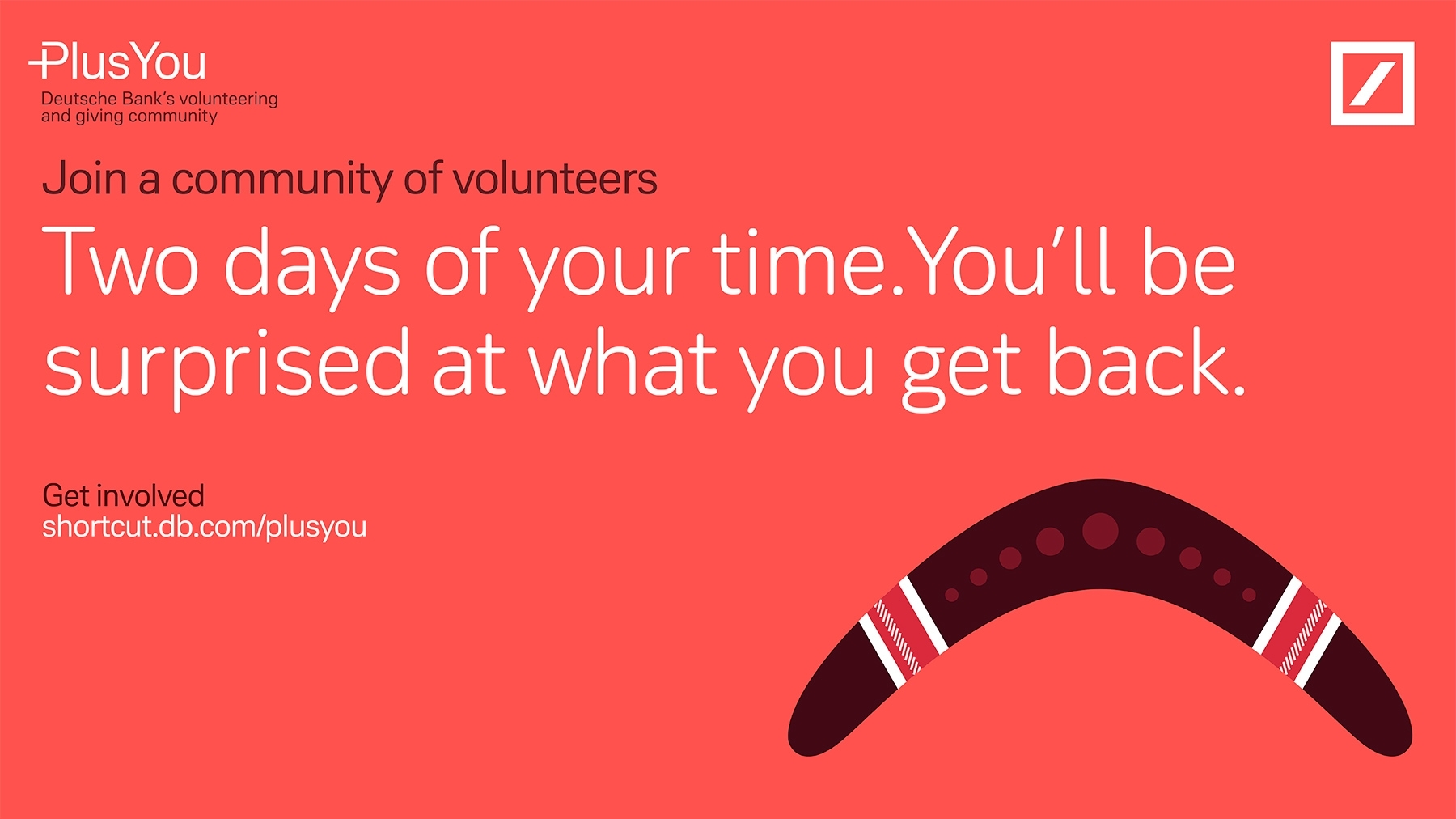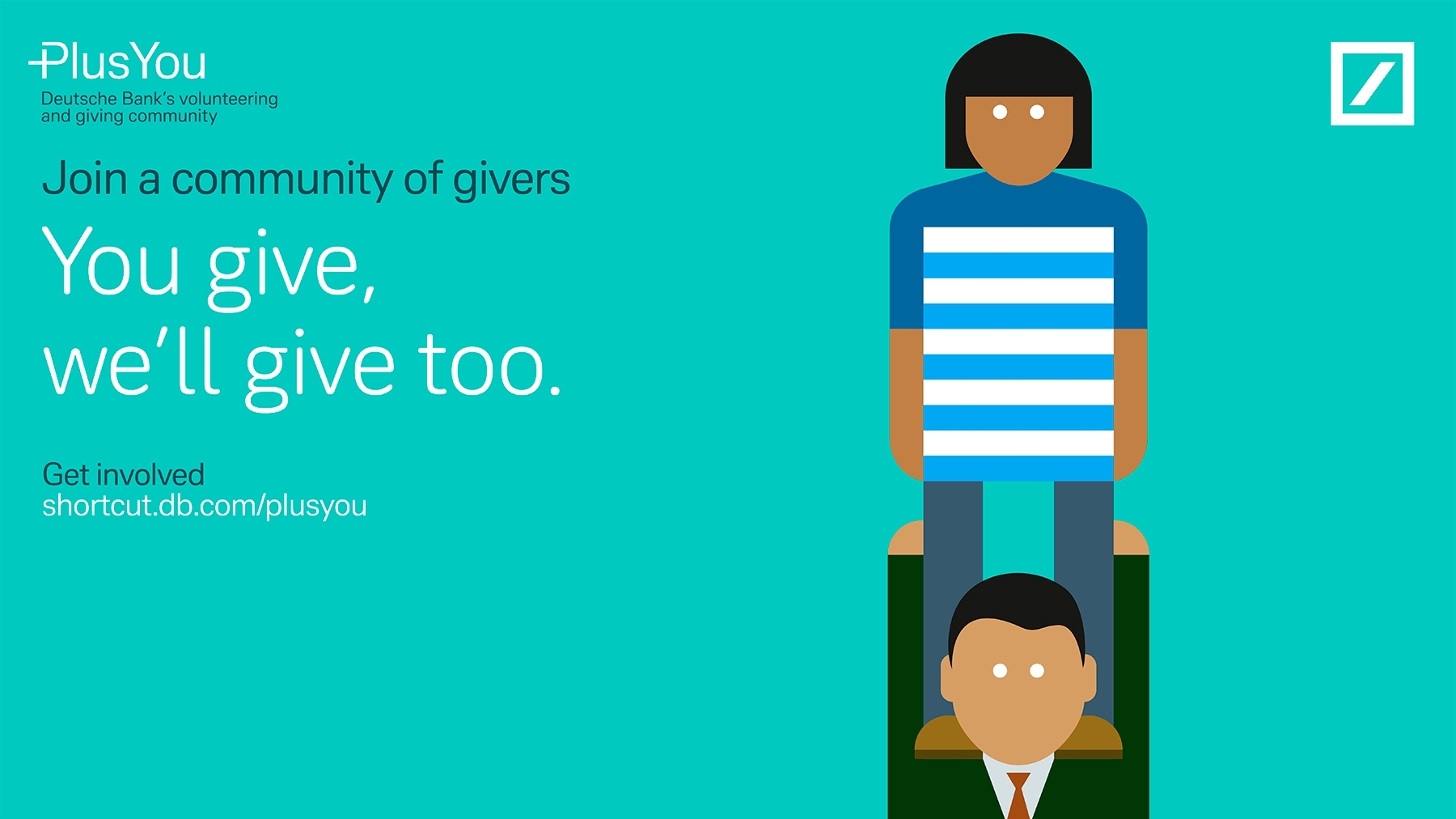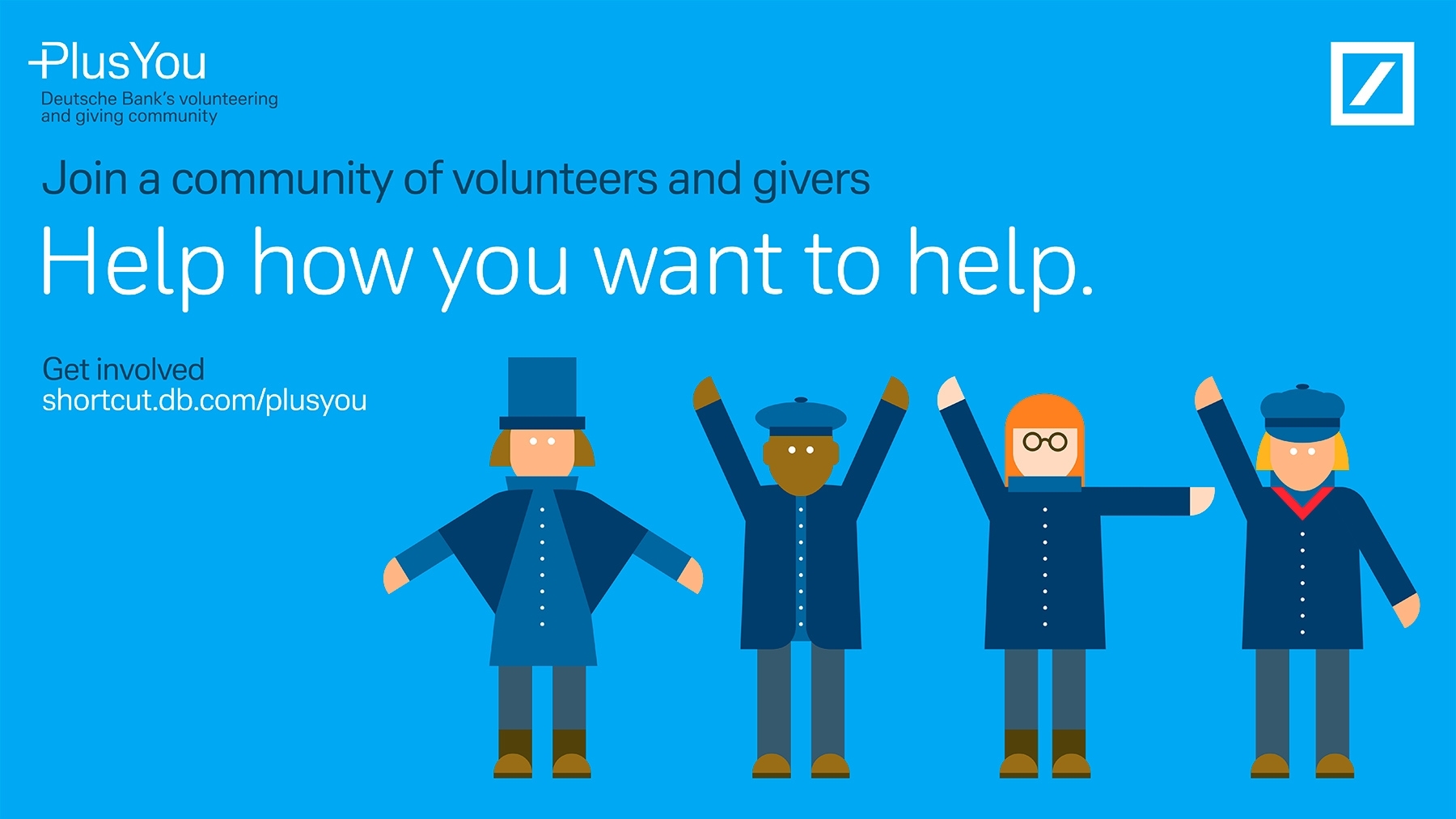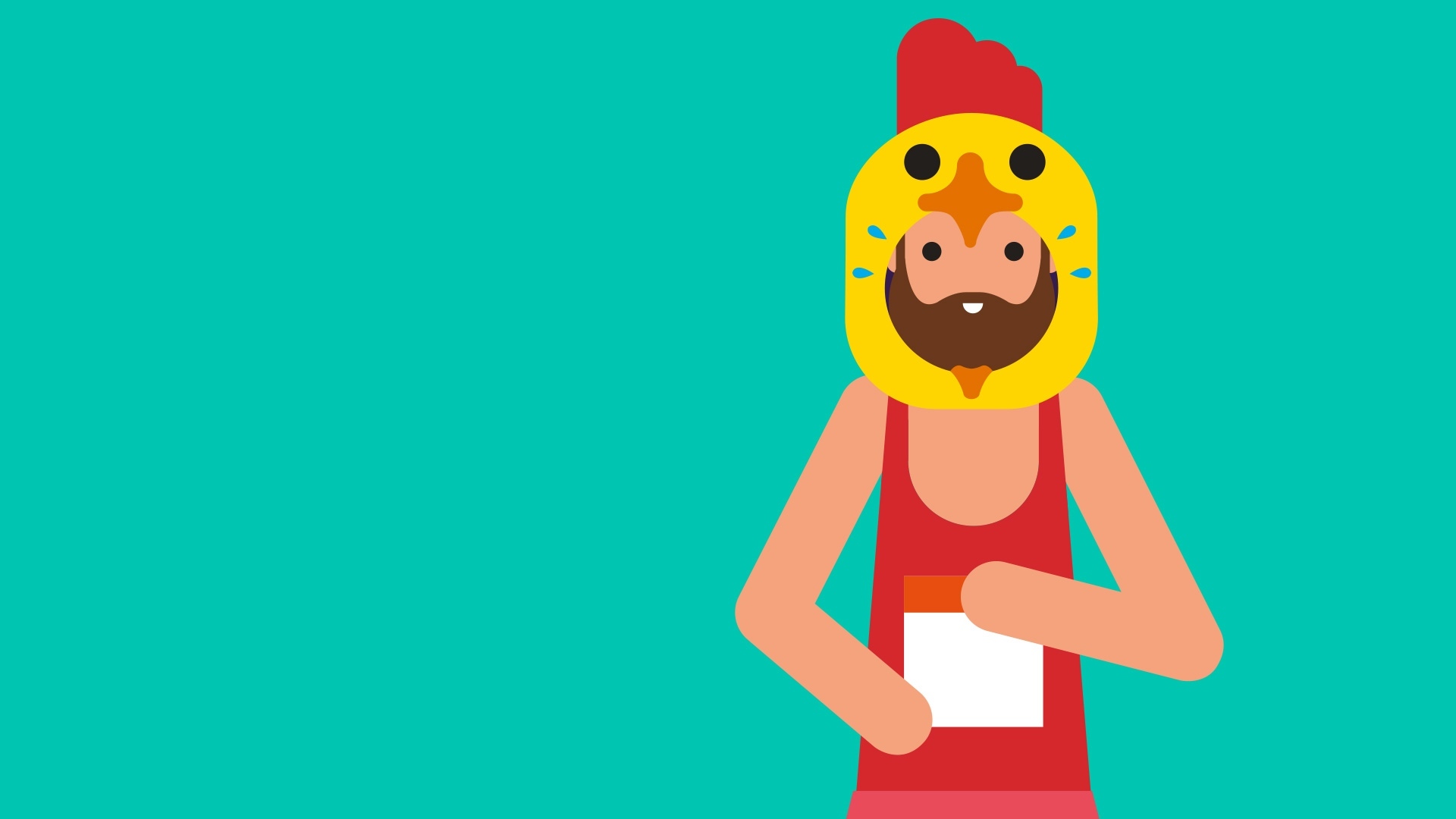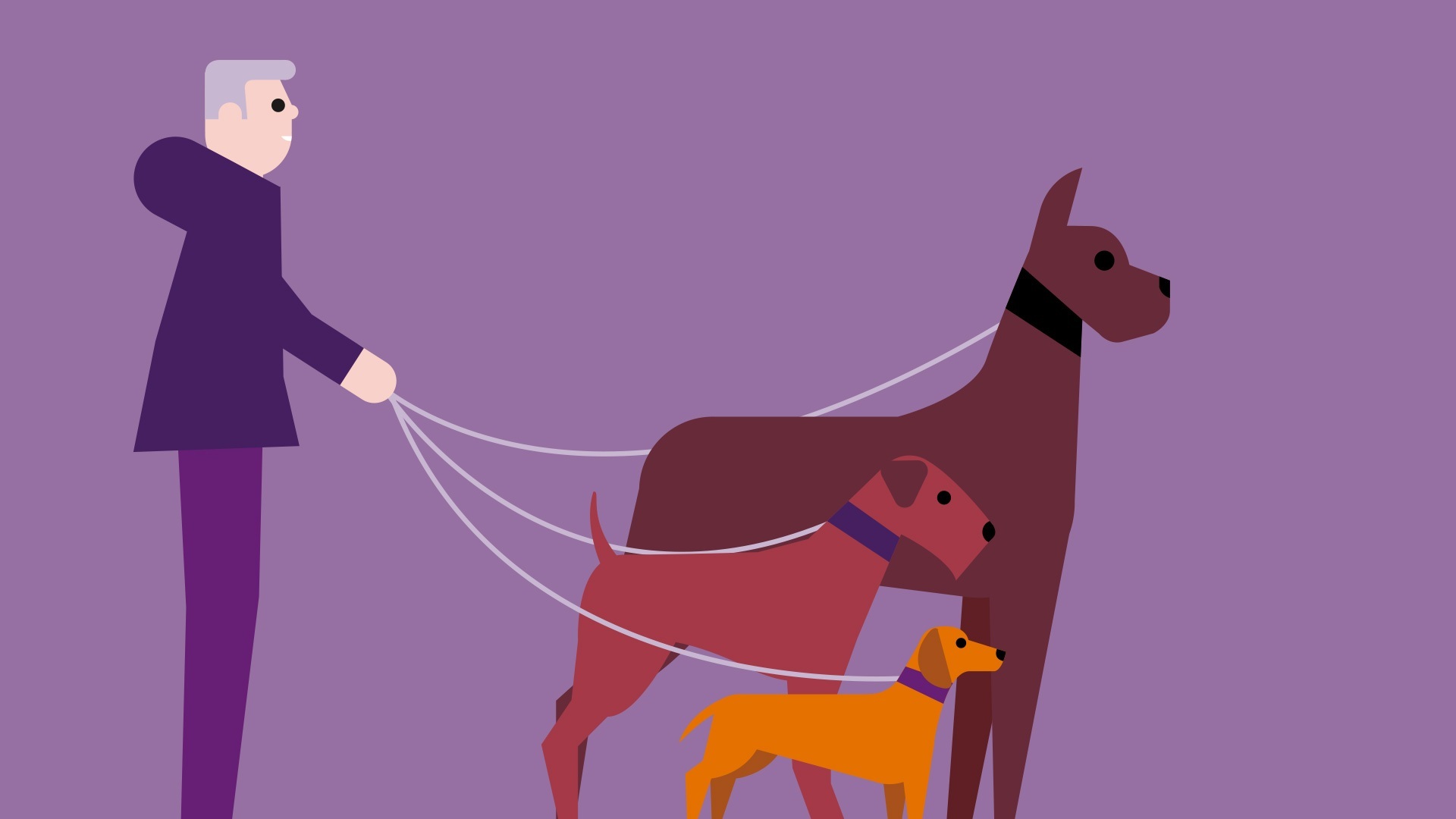 The bank wanted to combine all these activities into a single employee engagement programme, give it an identity and raise its profile. We created the PlusYou name and identity to help employees feel inspired and empowered to get involved in ways that suit their skills, interests and wallet.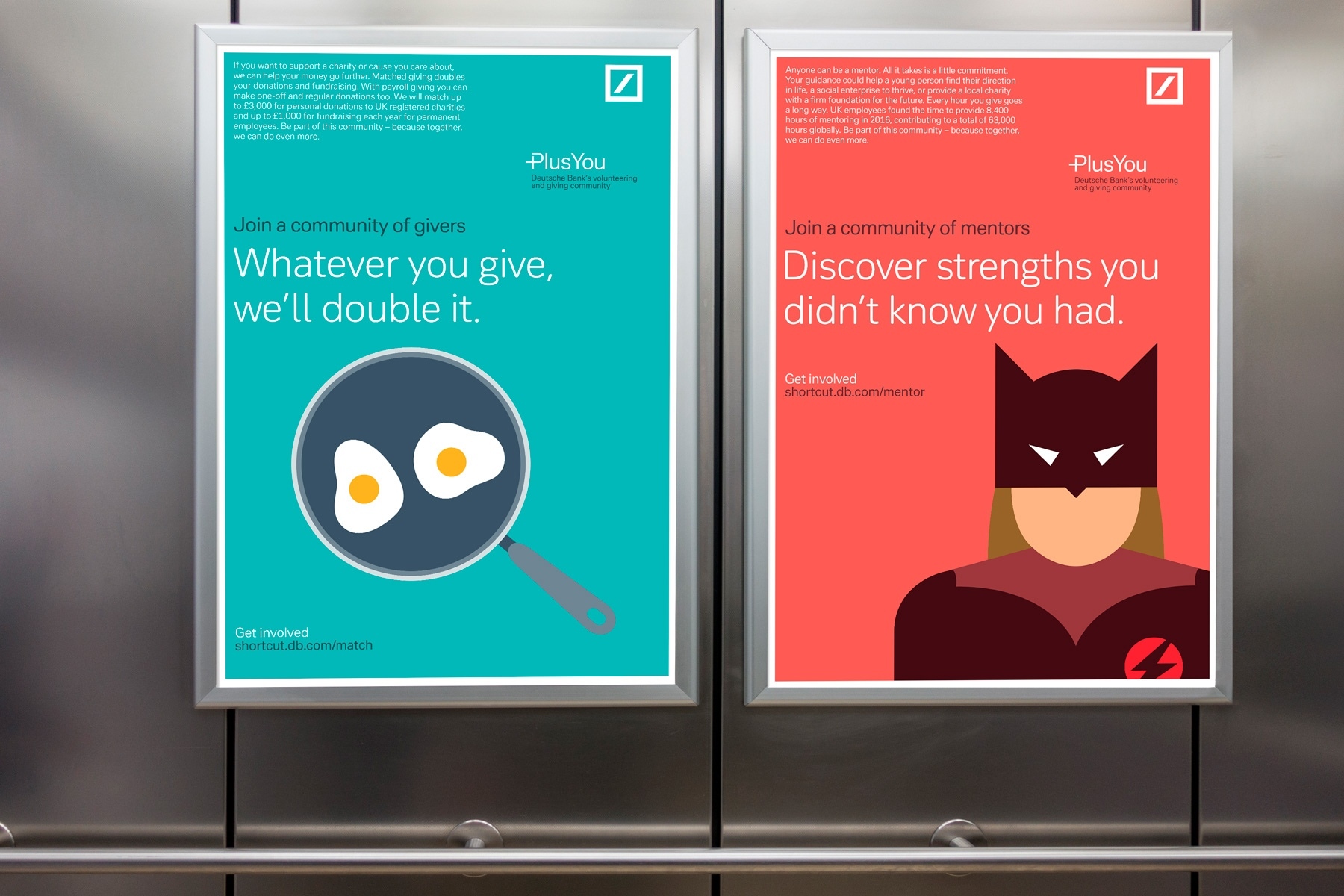 We designed the PlusYou digital portal where employees can sign up for activities, track their contributions and see what colleagues around the bank are doing too. We also created launch communications and all kinds of supporting materials.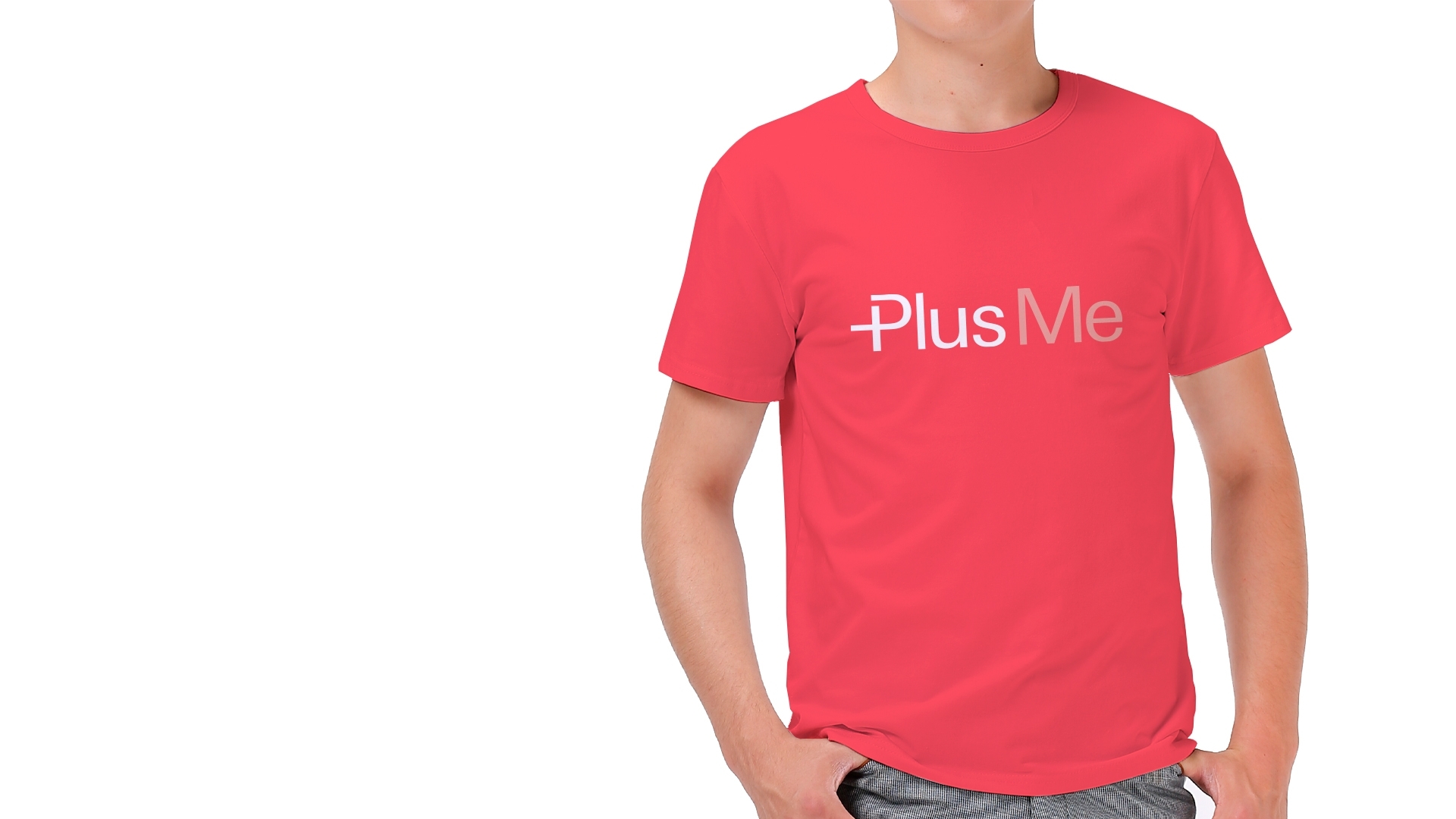 PlusYou uses all the elements of the bank's brand identity in a distinctly vibrant way, with individuality, humanity and inclusivity at its heart. And it's done more than increase employee participation. In a very large, complex and extremely diverse global organisation, it's helped create a community.
Talk to us about:
Naming
Digital design
Internal communications
Employee engagement