Deutsche Bank
A new sense of self
We've worked with Deutsche Bank for over 10 years. Back in 2008 we created the bank's first unified brand and visual identity system, which makes every communication instantly recognisable.
Deutsche is a big and complex global business. It was slower than many of its competitors to adapt to changes in its business environment, and public opinion, after the financial crisis. Where did it fit into the new world of financial services? And how could it show it had listened, learned, and changed?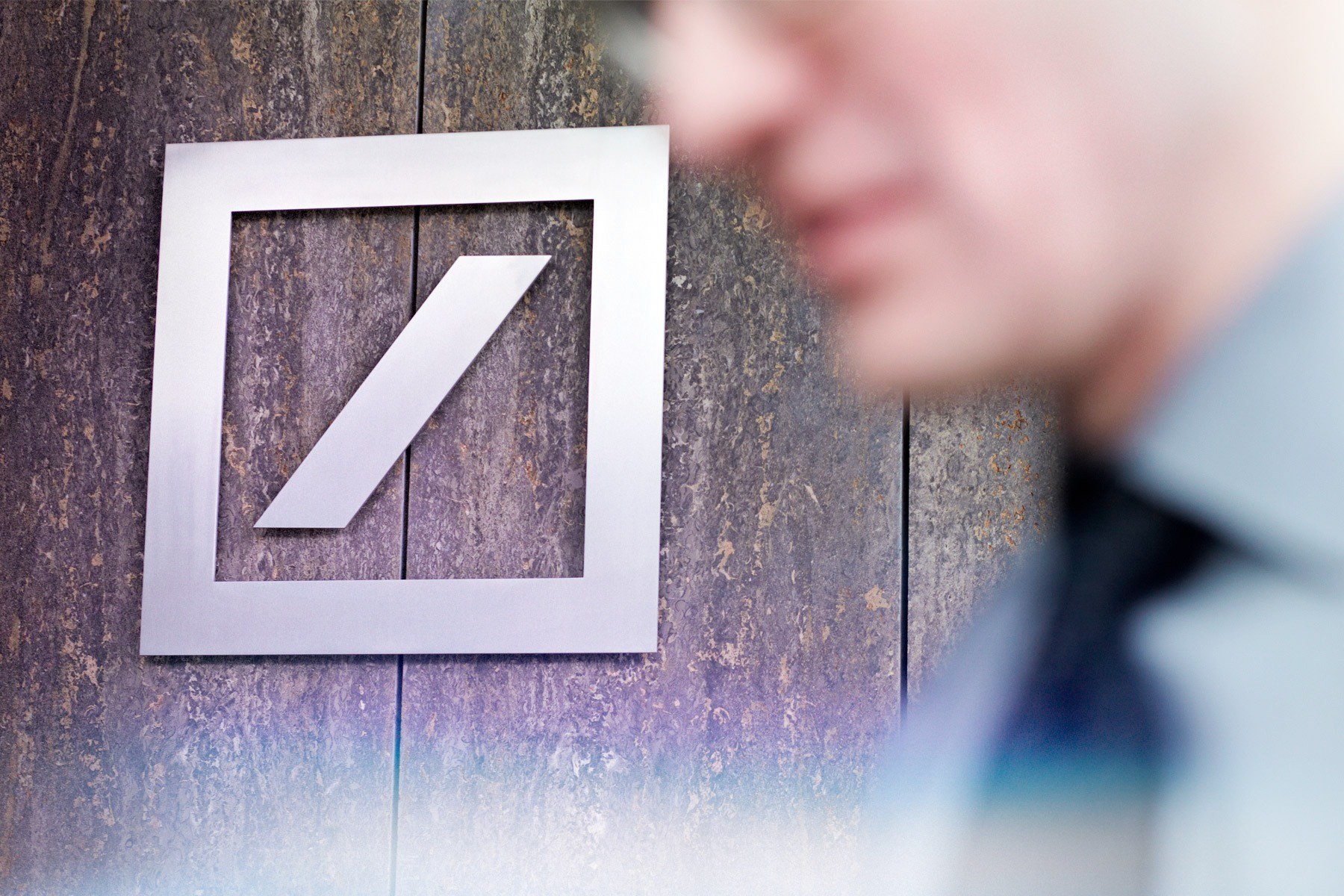 By 2017 Deutsche Bank urgently needed a new brand strategy. We helped it take the radical step of redefining and repositioning the brand around the purpose of its business. Instead of the bank just talking about what it does, it was time to explain why that matters for its customers and the wider world.
The financial services industry makes a huge contribution to the economy and society, but much of it is intangible and invisible. That's especially true for activities like investment banking, which is a big part of Deutsche Bank's business.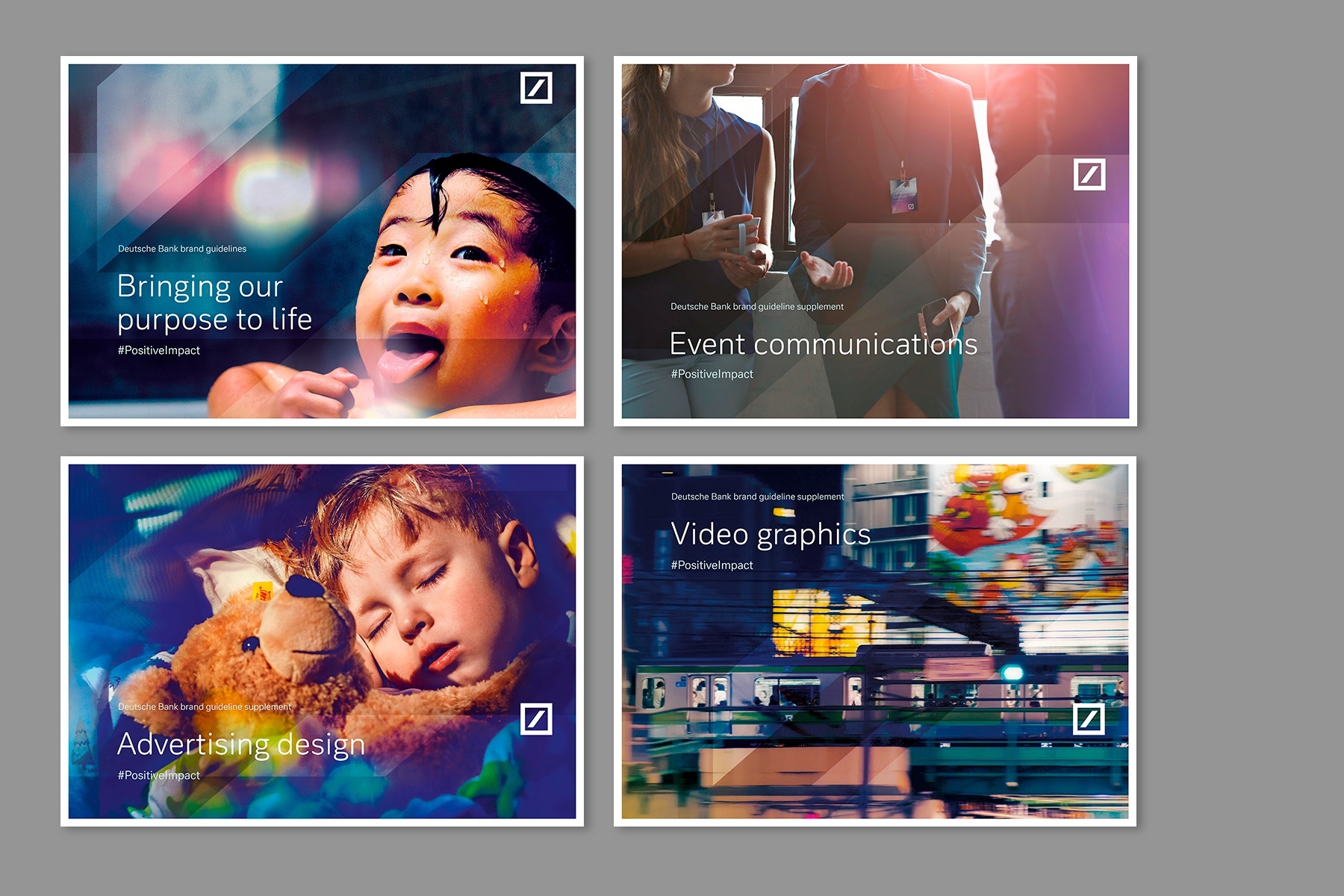 To bring it to life we recommended focusing on the end users and outcomes of transactions, in the same way retail brands do. The result is more emotional communications which get across the relevance and value of the bank's products and services at the same time.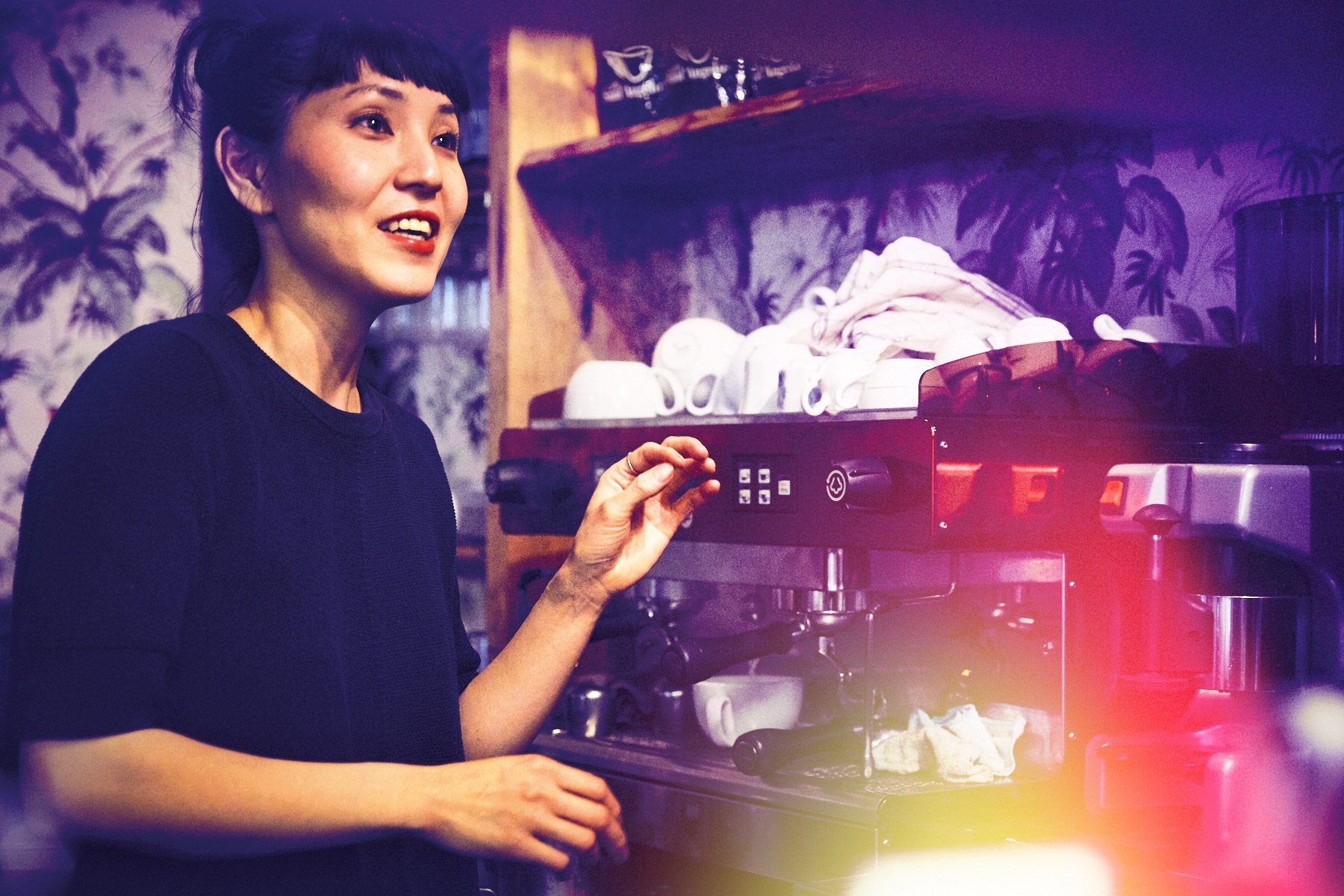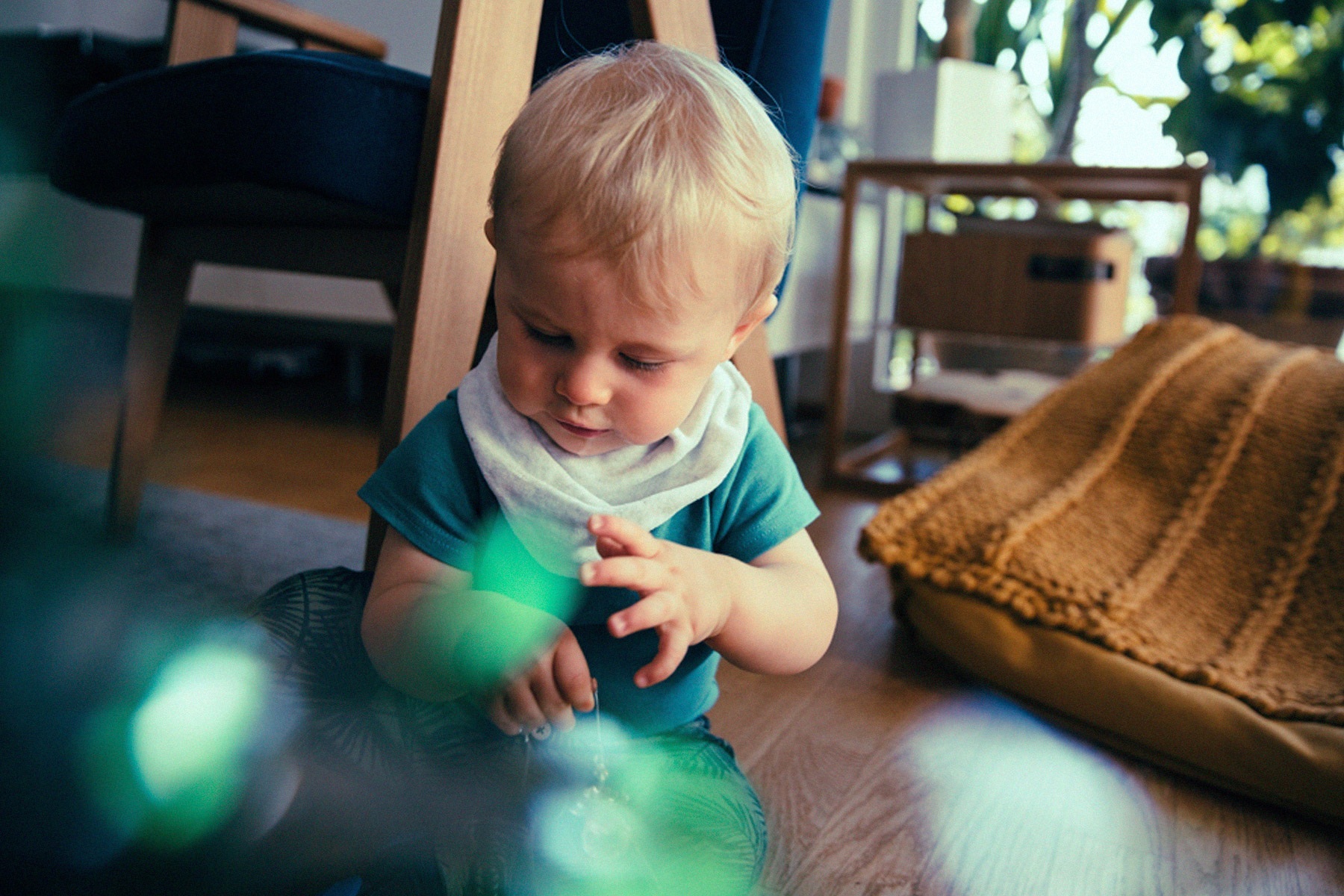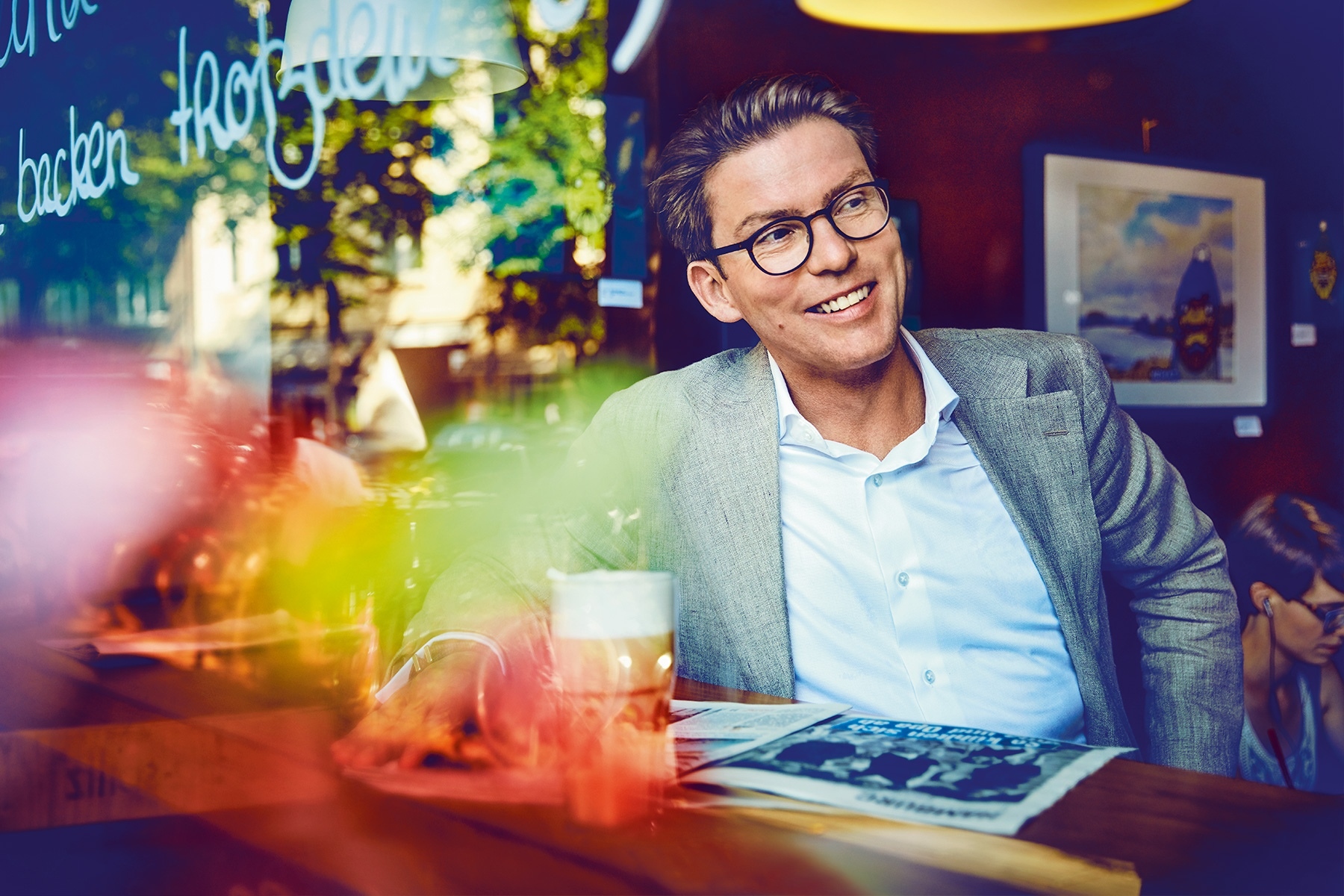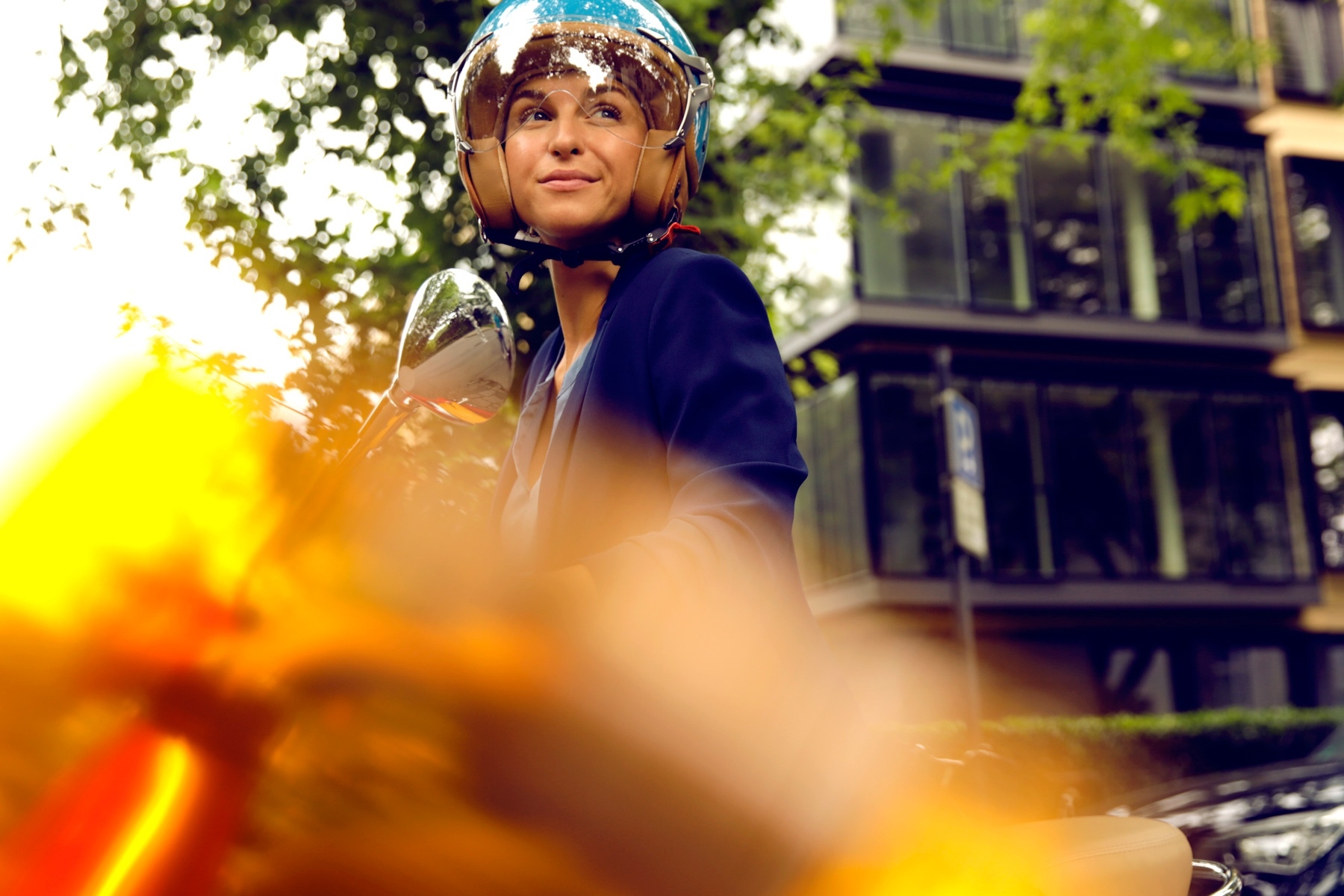 These ideas are expressed in a new tone of voice—simpler, friendlier, more human—imagery, colour palettes and typography that uses proprietary typefaces commissioned from our friends at Dalton Maag.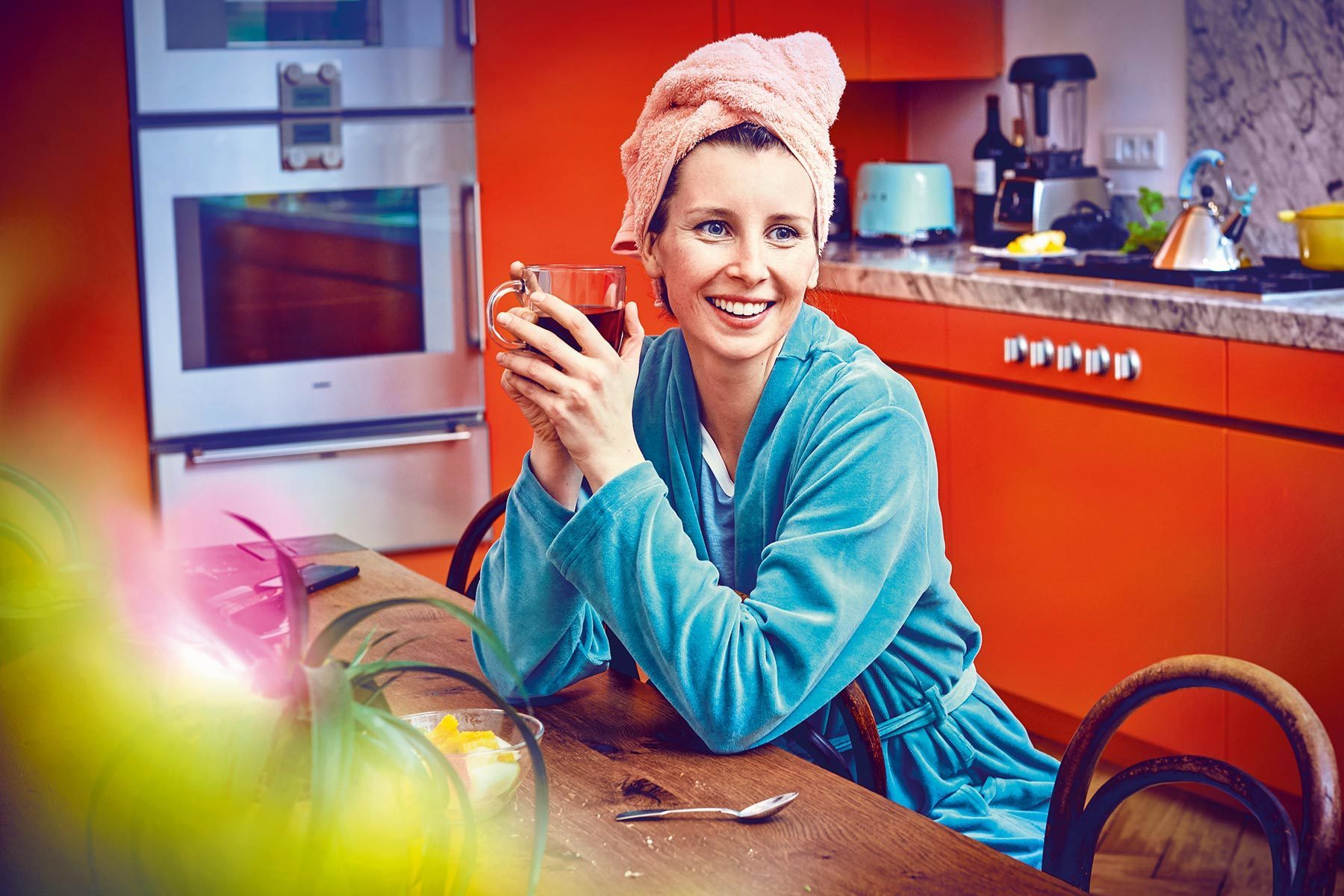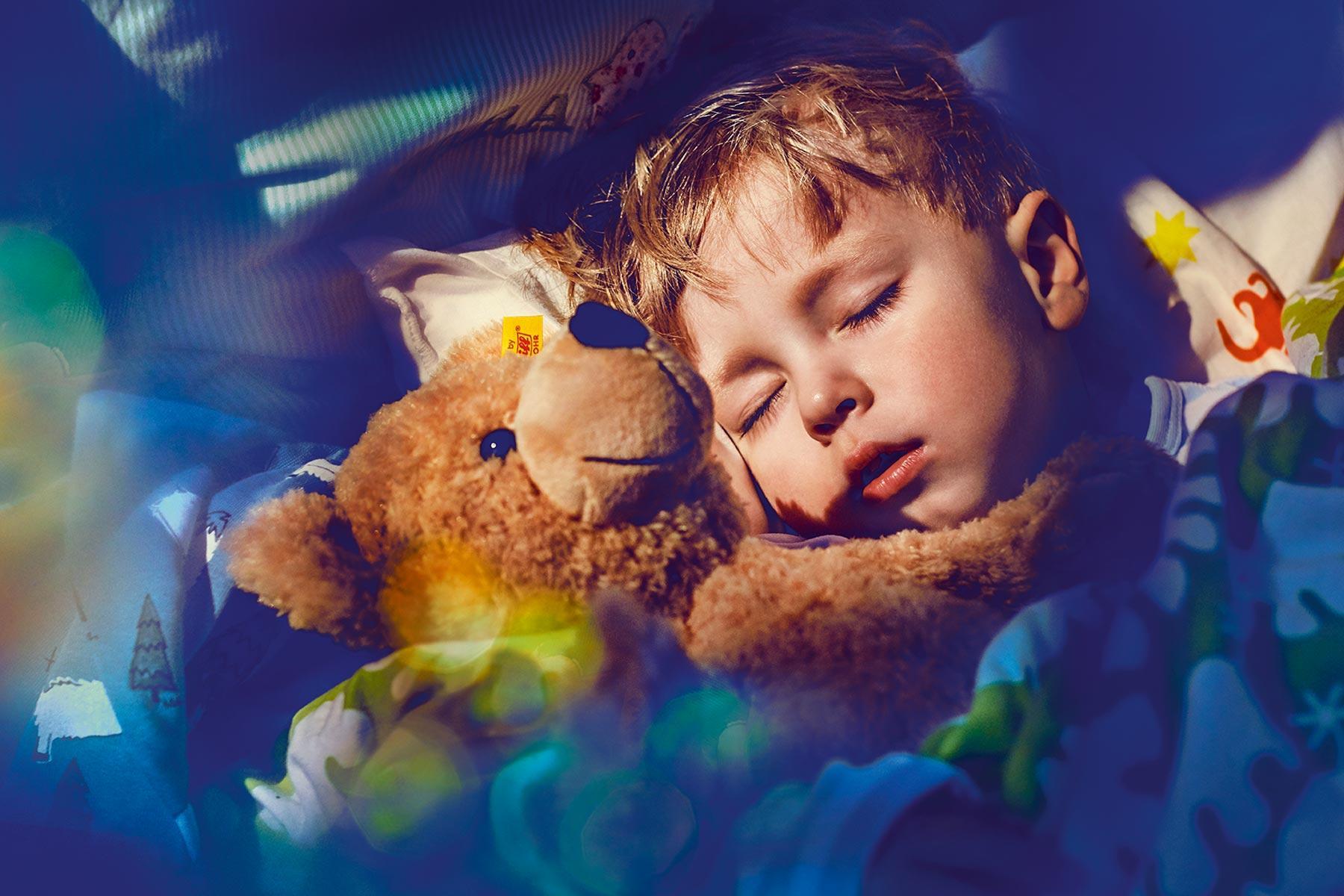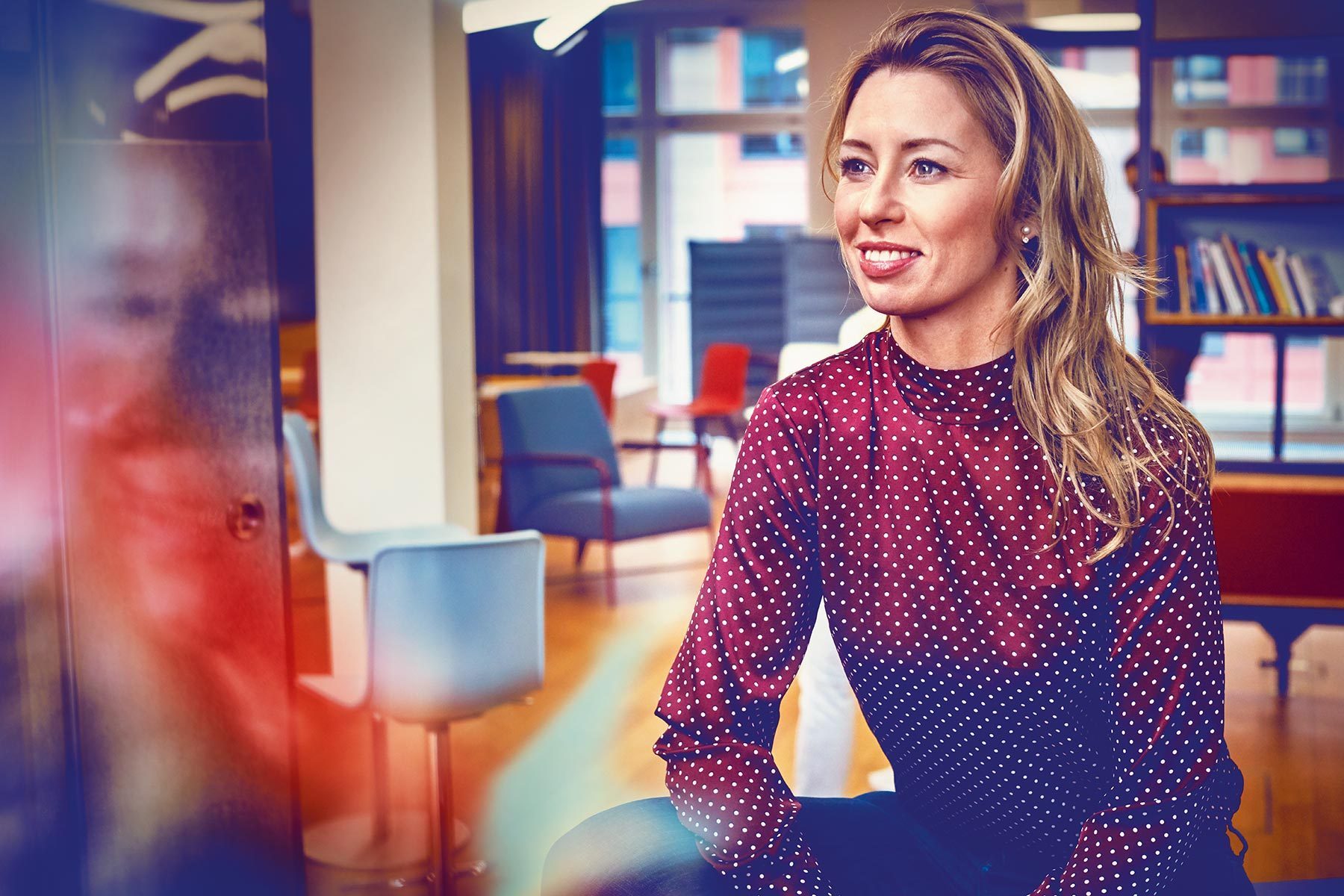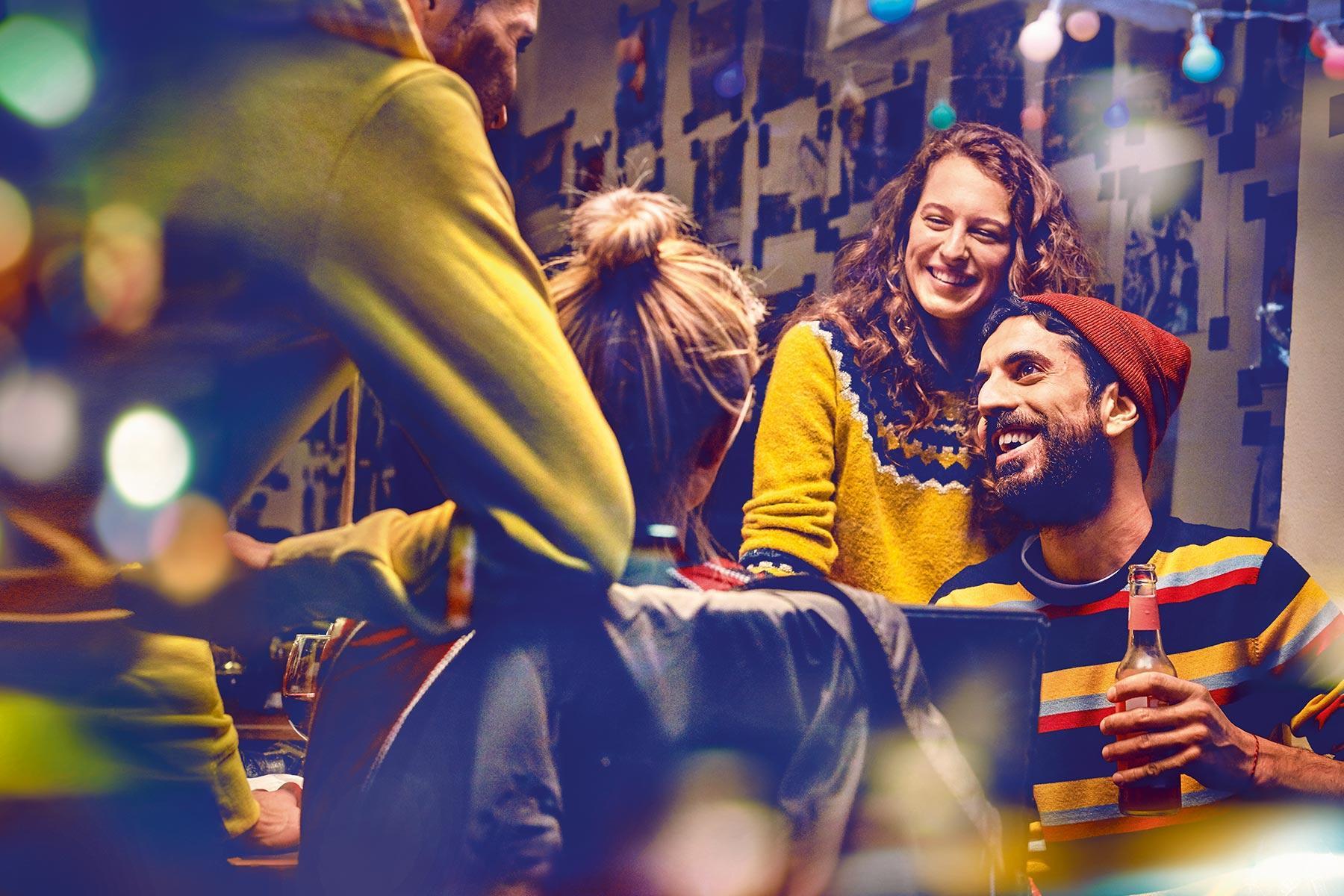 Our modular guideline system shows users how to create communications that project purpose and attitude, regardless of channel or medium.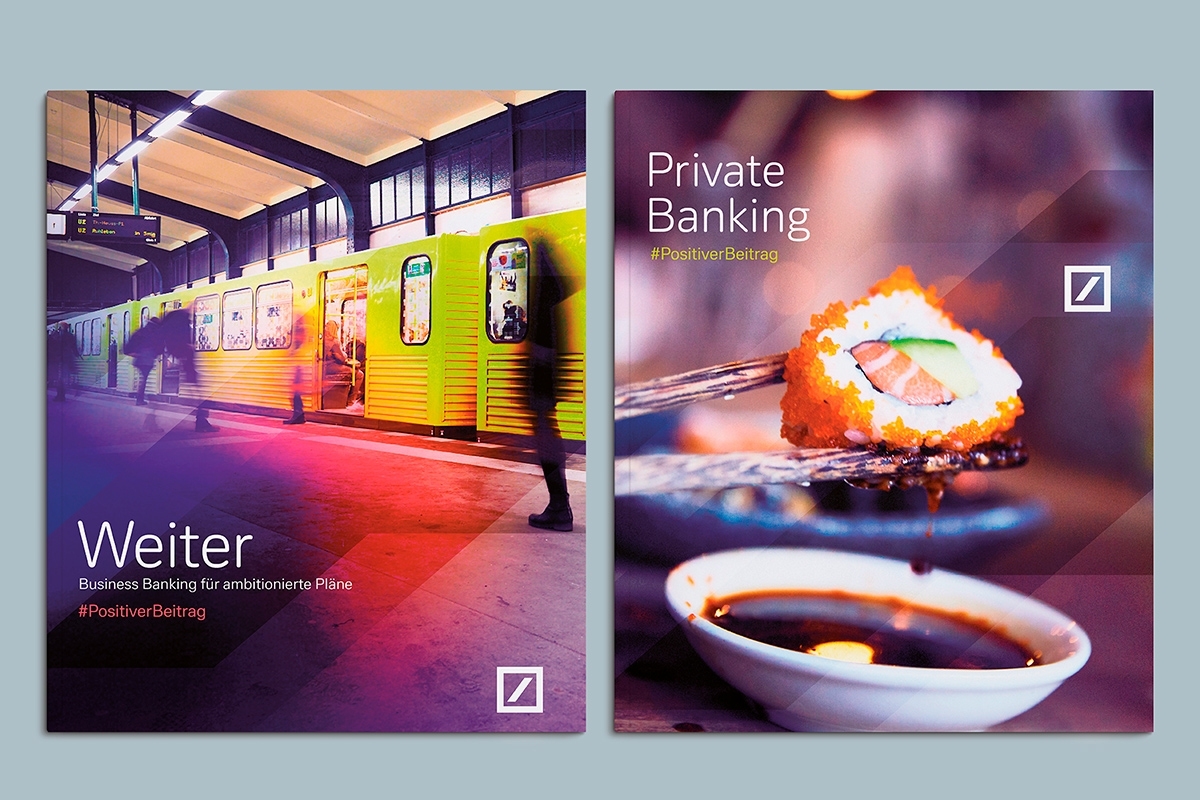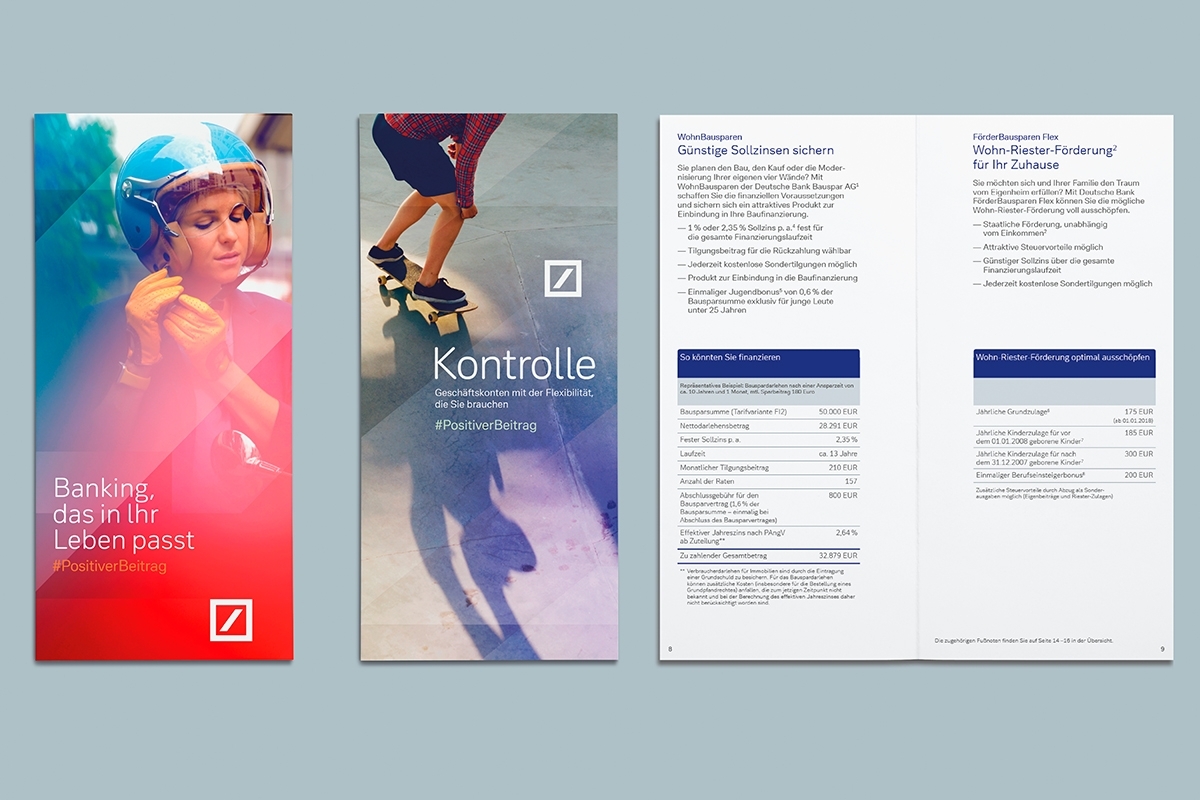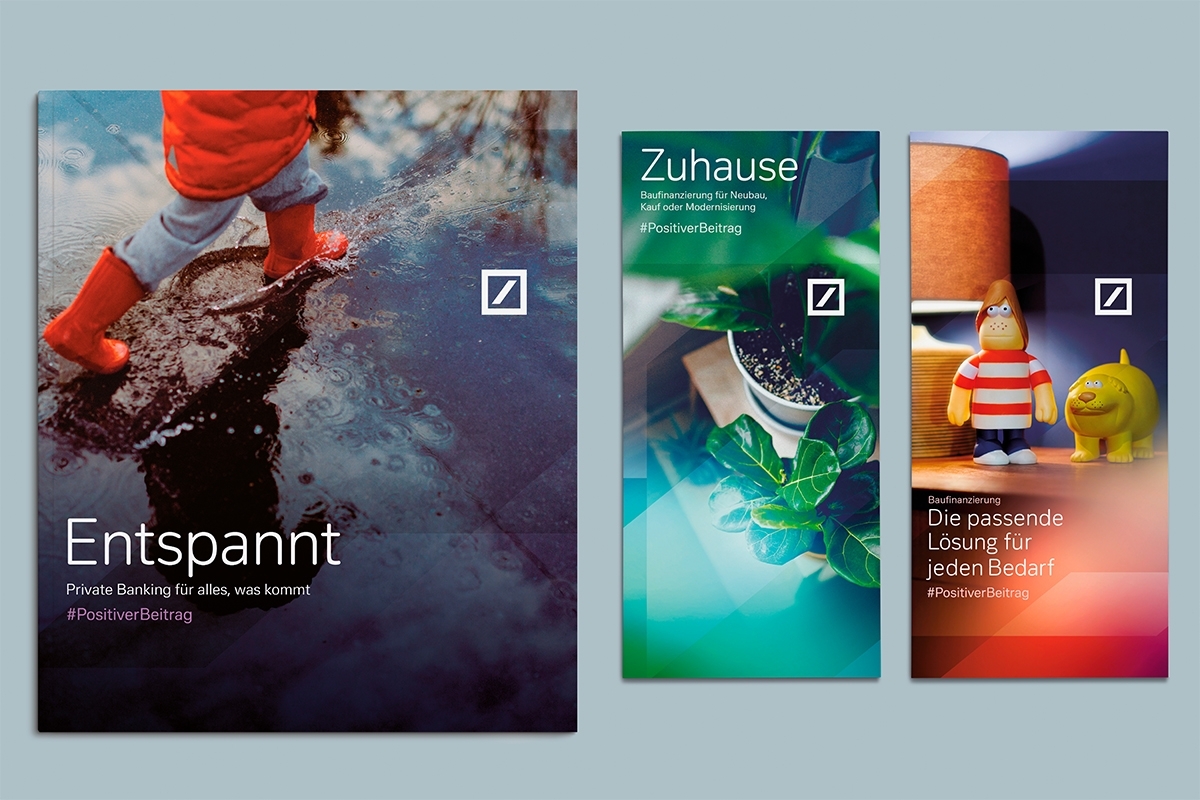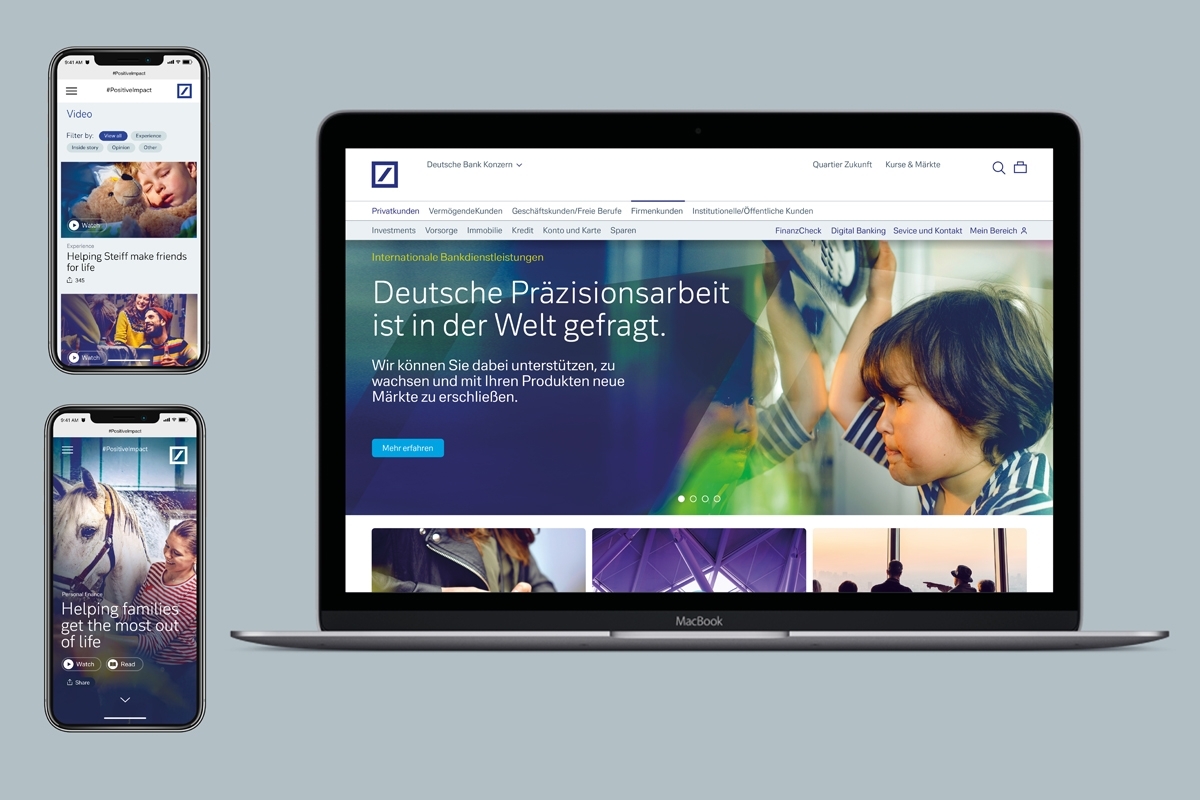 Since brand guidelines need to move with the times too, there are also digital tutorials for more complex aspects of the visual identity, including the intense style of imagery that's now a signature of Deutsche Bank brand communications.
Of course, redefining brand and visual identity is just the beginning. For the brand to be more than skin deep, you have to get everyone in the company behind the new way of thinking and doing. How we did that with Deutsche is another story.
Talk to us about:
Brand strategy
Visual identity
Original typography
Tone of voice
Brand guidelines