The topic of purpose is finally on the C-suite agenda. That's good because a brand strategy can only be truly effective if it supports business strategy. And when the purpose of a business is clear, the brand is always stronger.
Before a business can express itself through its brand, it has to know who it is and what it wants to say. We ask the right questions to define a clear value proposition that articulates not just what a business does but why it matters. Then the creative work of developing brand positioning, proposition and personality is built on substance.
Relationships are forged creating strategy. The success of this work depends on openness and honesty, and the space to think freely and speak openly. Great brands are built on truth and there's no hiding from that.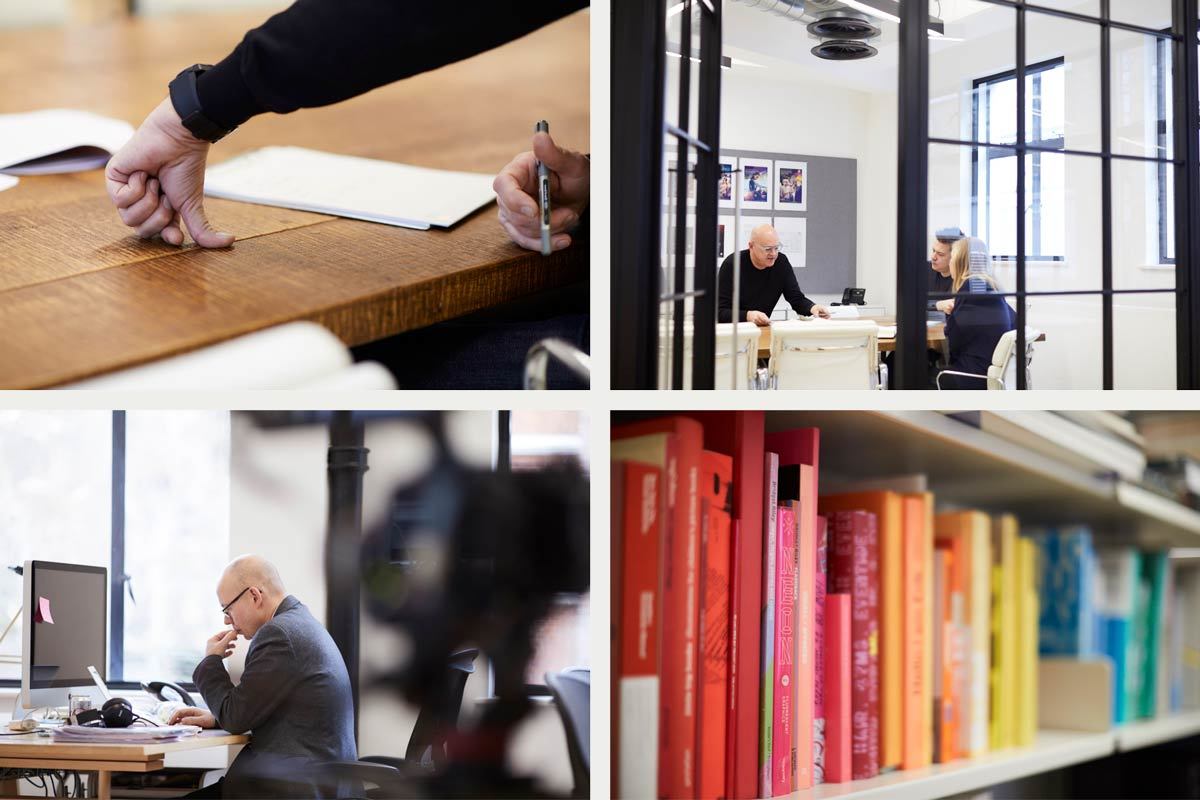 Many of our clients are businesses but we don't believe in business branding, consumer branding or employer branding. There's no difference between a branding agency and a rebranding agency either. It's all just branding.
We design brand identities for all kinds of clients, from startups to global names. Each is based on a clear understanding of what the client needs to achieve now and in the future. They appreciate working with a creative branding agency that understands the everyday realities of brand management. We craft brand guidelines that other designers and writers love to work with and everyone else can follow too.
Creating brands that people love is all about making a connection. B2B branding works best when it goes beyond B2B and becomes B2B…2C. We can tell you how to do that.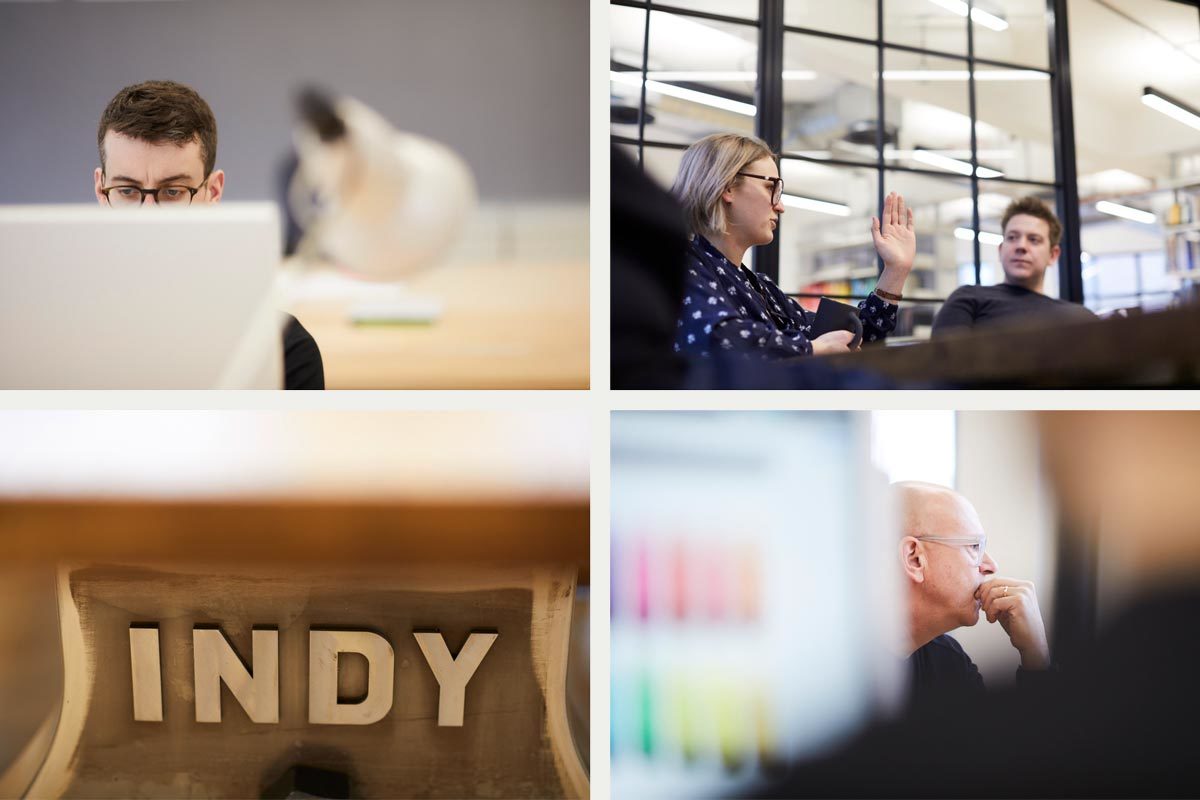 We love good advertising and we understand branding. And unlike many creative agencies, we don't think of writing and design as separate disciplines. That's why clients come to us for help with advertising.
There's a lot of advertising out there and no matter how on-brand your message is, that alone won't cut through the noise. The best brand advertising is brave. It has attitude. That's especially relevant for B2B advertising, where the retail sensibility we bring creates ads with real personality.
We design and execute global advertising campaigns for traditional, digital and social media. With so many media channels and advertising platforms available, format is as important as concept for a successful campaign. We create ideas that work equally well in a magazine, on a billboard, on a mobile and online.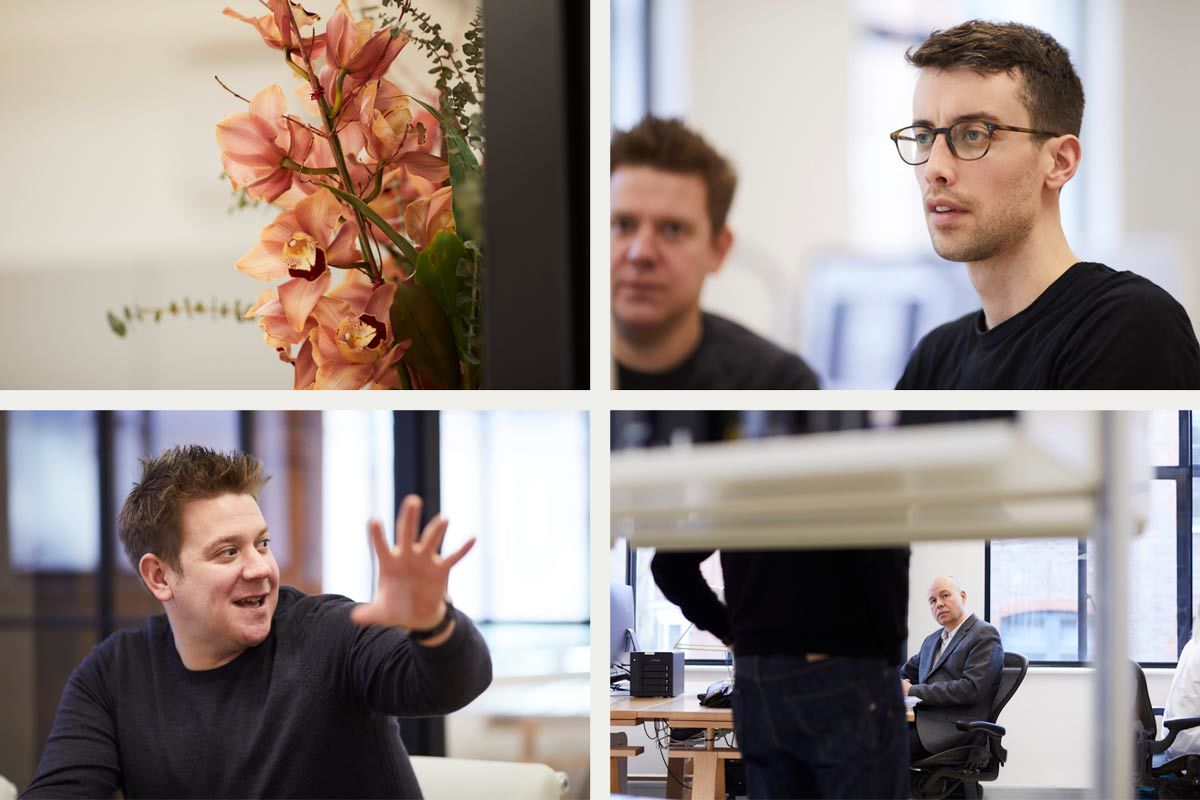 The popularity and accessibility of moving image makes it a powerful brand communication medium. From high-end brand films to quick and dirty vox pops on the street, we can provide writing, directing, editing and production for any project that requires creative video.
We've worked all over the world for clients who need an agile brand video agency. On location in Tokyo, London, California or Berlin, we've found the same rule holds true: take the time to prepare a script and storyboard and you can adapt to any situation or opportunity that comes up when filming starts.
We can also help you get the maximum return on your film by creating edits for different channels and audiences, including scripting subtitles in multiple languages.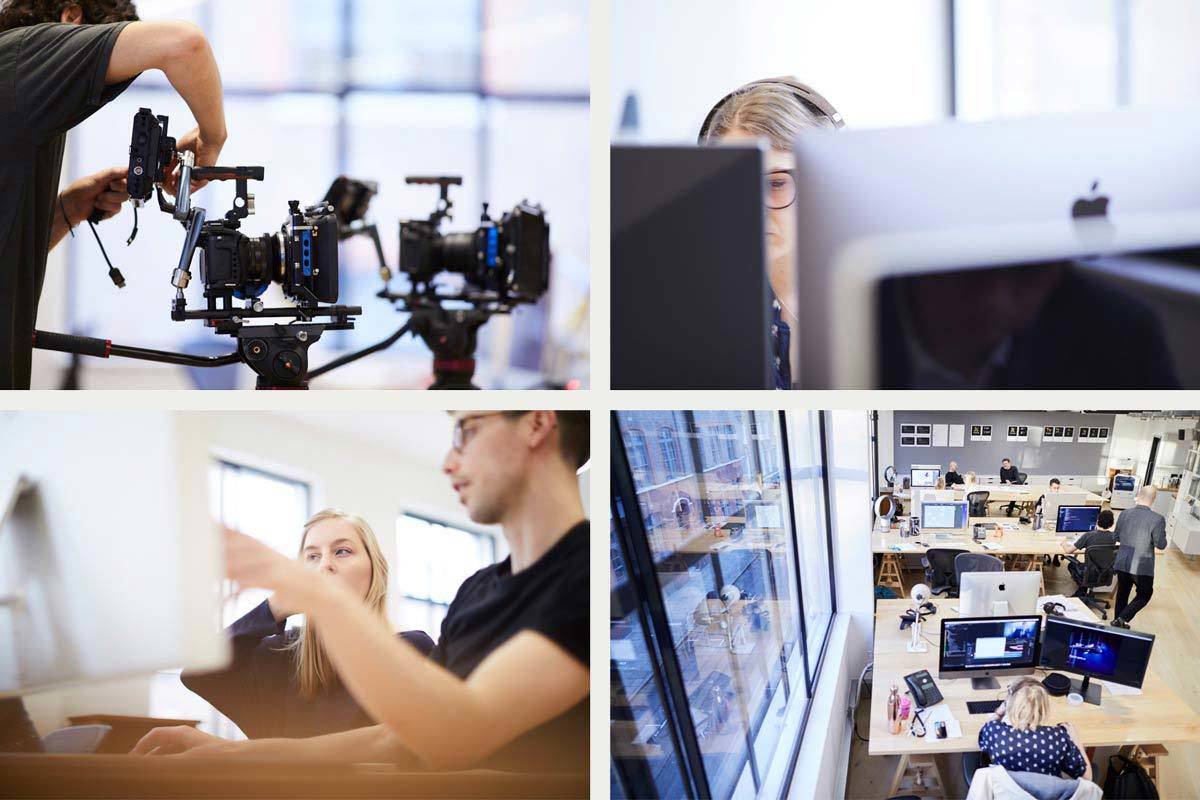 Mature multinational or small startup, all brands today need a digital presence. From brand and visual identity through to communication campaigns, digital is part of our thinking.
Due to the reach of digital communication and the opportunity it provides to mobilise, engage and influence, most of our work has a digital dimension. Whether a strategy is purely digital or multi-channel, we provide ideas that will work in pixels and code and work with our clients and their partners to bring them to life.
It's not enough for sites and apps to look great. They have to work beautifully too. Our approach to digital design combines design rigour and craft with a dedication to user experience. We believe that being user-centred is the only way to do digital. From start to finish, our focus is on creating something people will love to use.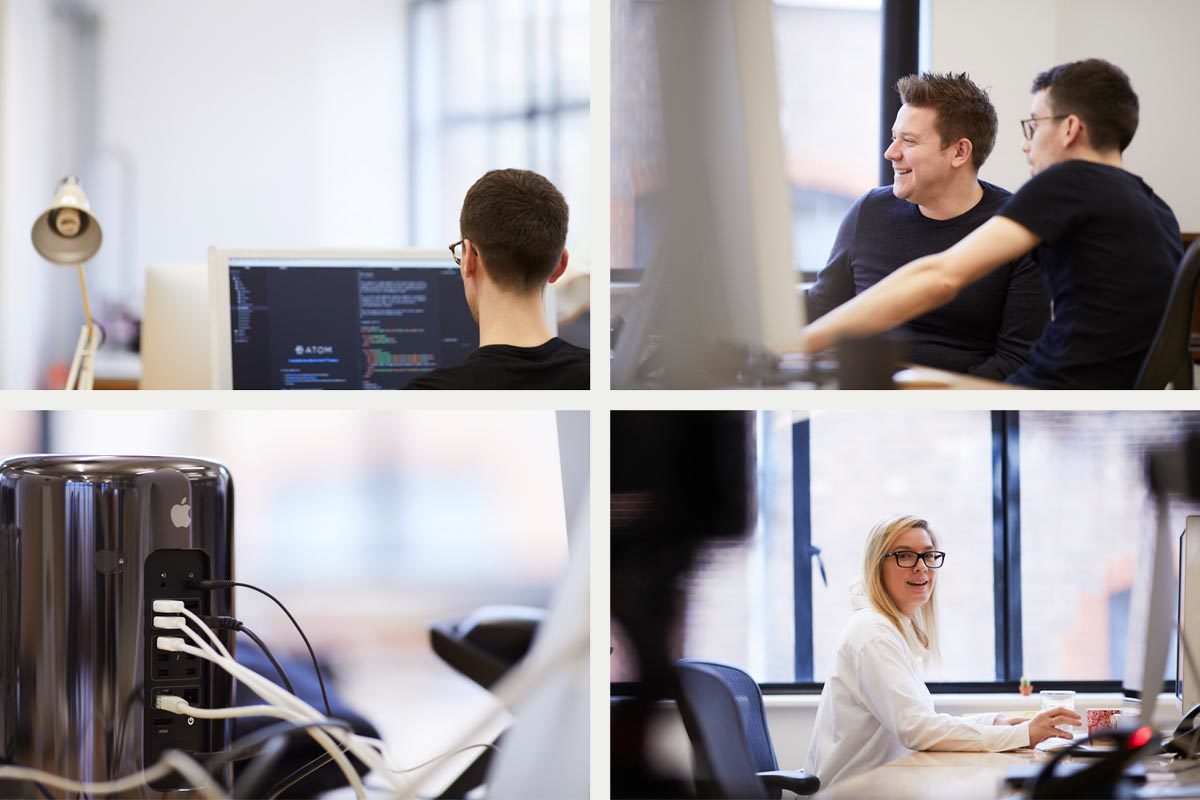 The best campaigns surprise, inspire and move people. That always begins with working out the most effective campaign strategy, by thinking through how to persuade the people you want to reach to listen to what you have to say.
We're good at finding the extra dimensions which make campaign messages difficult to ignore, whether that's through truly original creative work, a disruptive digital campaign strategy or purpose-built installations.
Our campaigns for global brands often begin with employee engagement, to get everyone inside the organisation ready to deliver a consistent brand experience to customers. This is where our clients value our ability to create communications that demonstrate a genuine understanding of their target audience.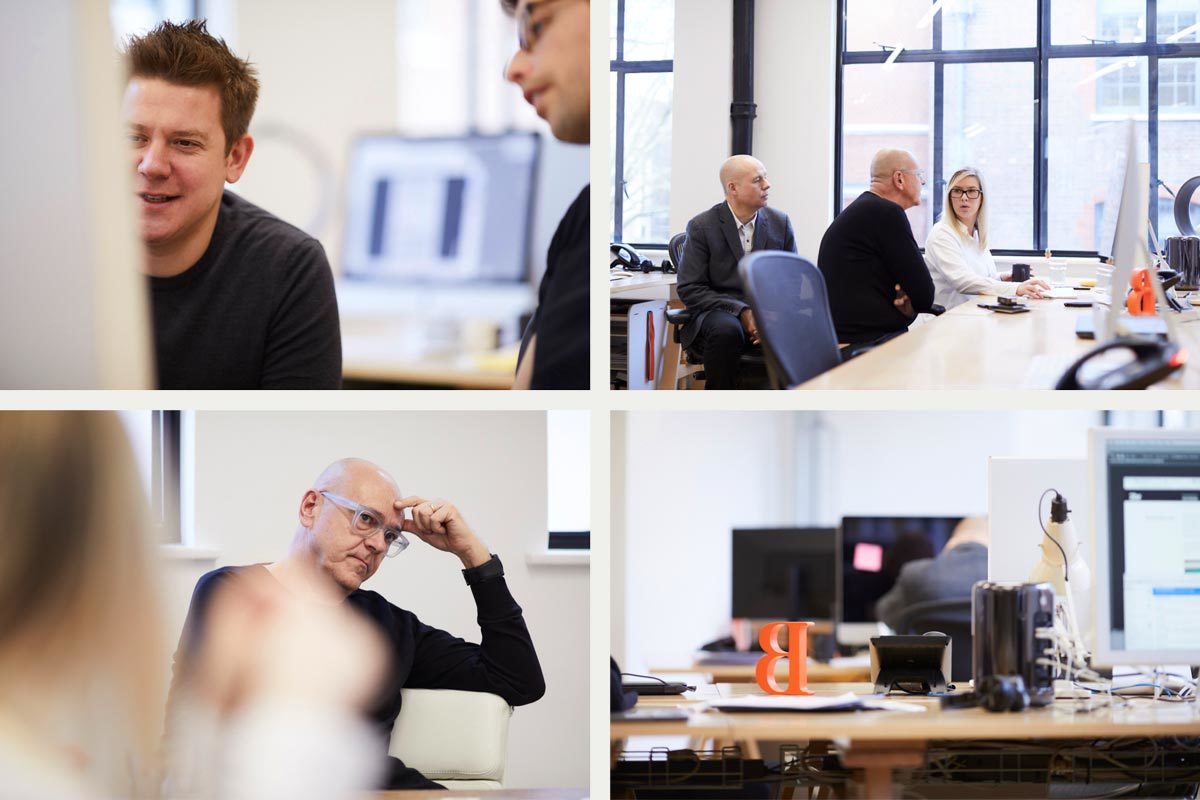 Smart companies realise how important it is to talk to their people, and listen to them too. That's especially true when dealing with change. Instilling new ways of thinking and doing is rarely simple or quick. An intelligent employee engagement strategy can open minds.
We create employee engagement campaigns for all kinds of corporate goals, whether that's to rally the whole organisation around a common purpose, improve risk management and compliance or motivate people to give time and money to good causes.
Reaching employees isn't only a matter of choosing the right channels. It's about finding the right tonality too. We encourage clients to communicate with wit and warmth – because your people don't stop being people when they come to work.